The ActivTrak Status Page
At ActivTrak, we are committed to keeping our customers in the loop about our platform's performance. By visiting the ActivTrak Status Page, you can view the operational status of all the major areas of ActivTrak including details and updates about any known issues. Think of it as a "health check" for the ActivTrak application.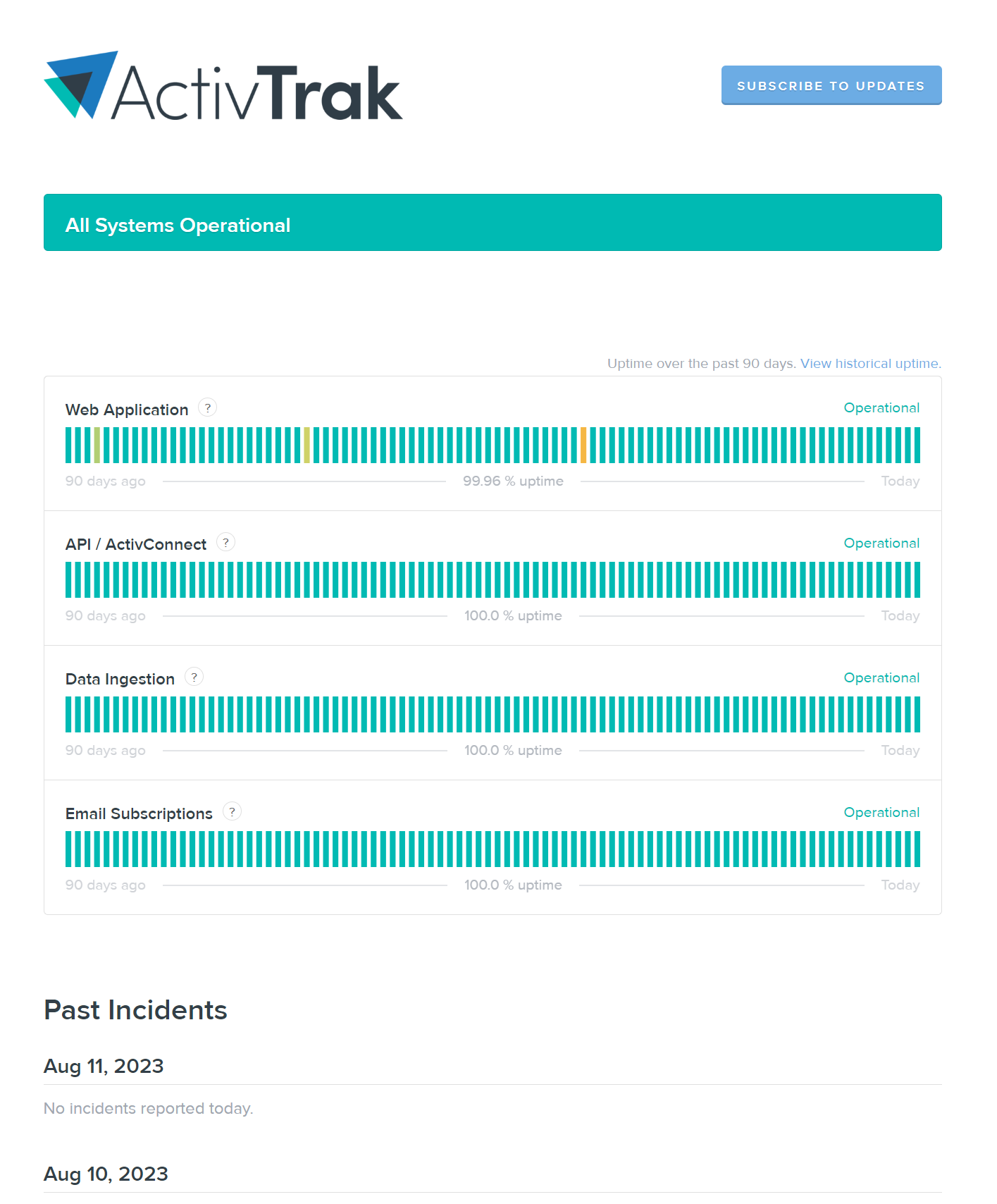 The ActivTrak Status Page
You can access the ActivTrak Status Page via the following methods:
Direct link: status.activtrak.com (Tip: Bookmark this link for easy access!)
Chatbox: While visiting the Activtrak website or from within the ActivTrak app, click on the green chatbox in the bottom right corner of the page and you can view Status updates in the pop-up screen. For more details, click on the status update to open the Status Page within the chatbox, as shown below.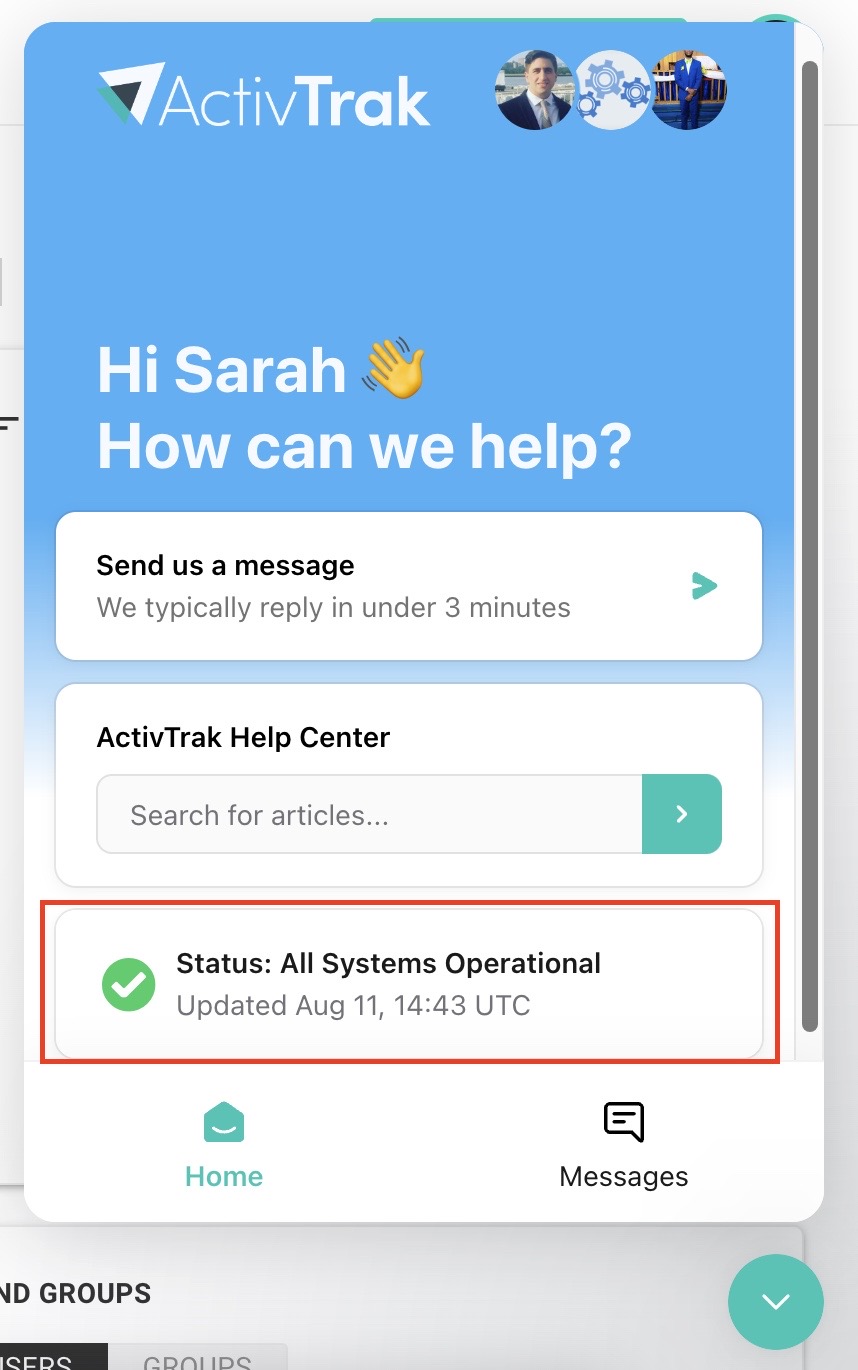 An opened chatbox reflecting the ActivTrak Status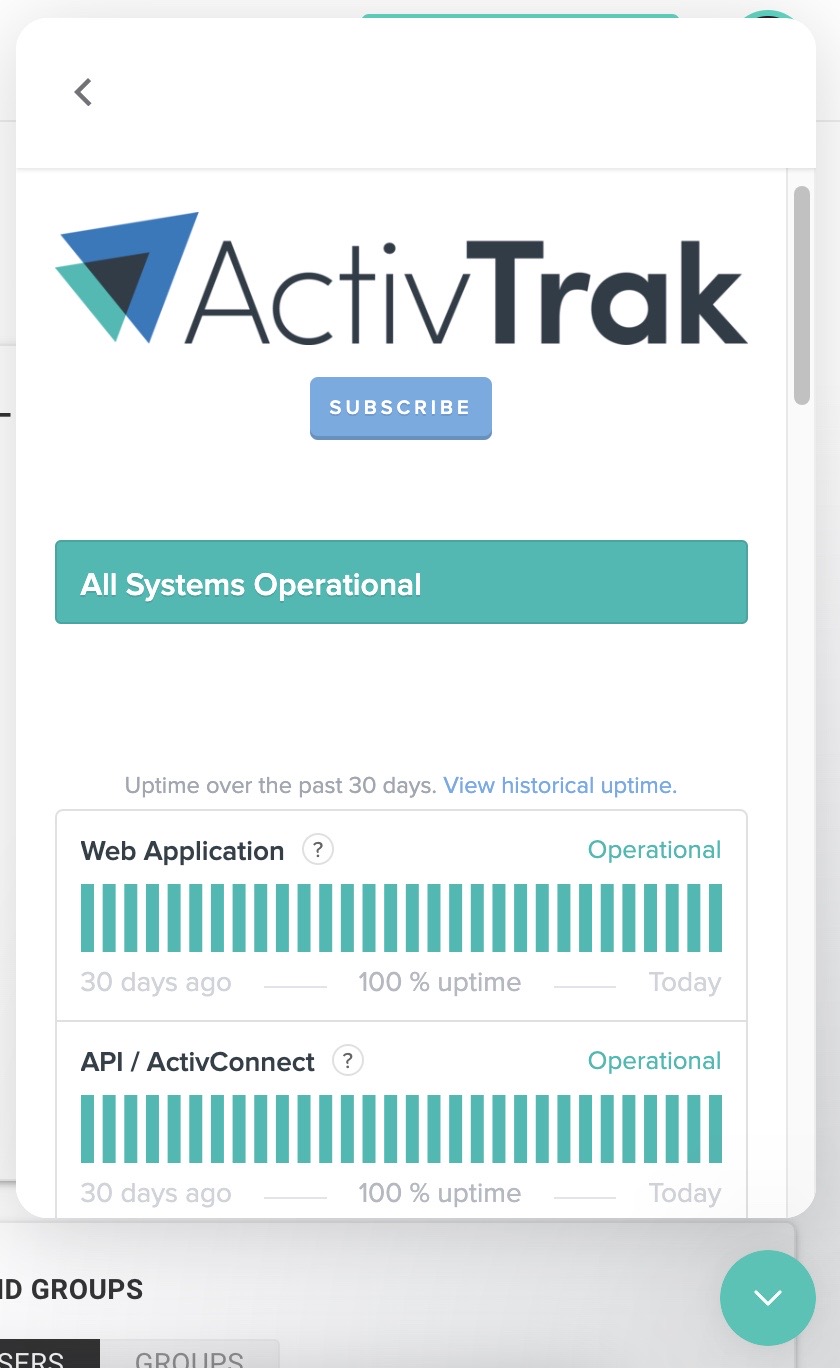 The ActivTrak Status page details inside the chatbox
In-app: Click on your avatar icon in the top right corner of the app. From the dropdown menu, navigate to Help > ActivTrak Status. (Note:

The color of the circle around your avatar icon is also directly connected to the app status.

Green = Operational, Yellow = Known Issue, Blue = Maintenance).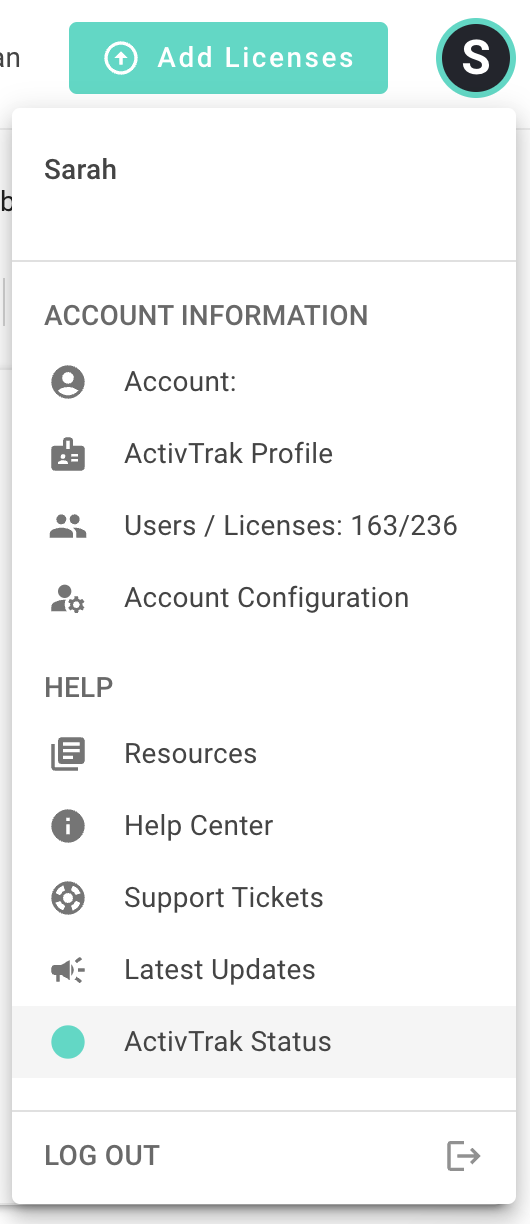 The avatar icon drop-down menu
Subscribe to Status Updates
Want to get real-time updates about ActivTrak app issues delivered directly to your email inbox? Hit the blue "SUBSCRIBE TO UPDATES" button in the top right corner of the ActivTrak Status Page.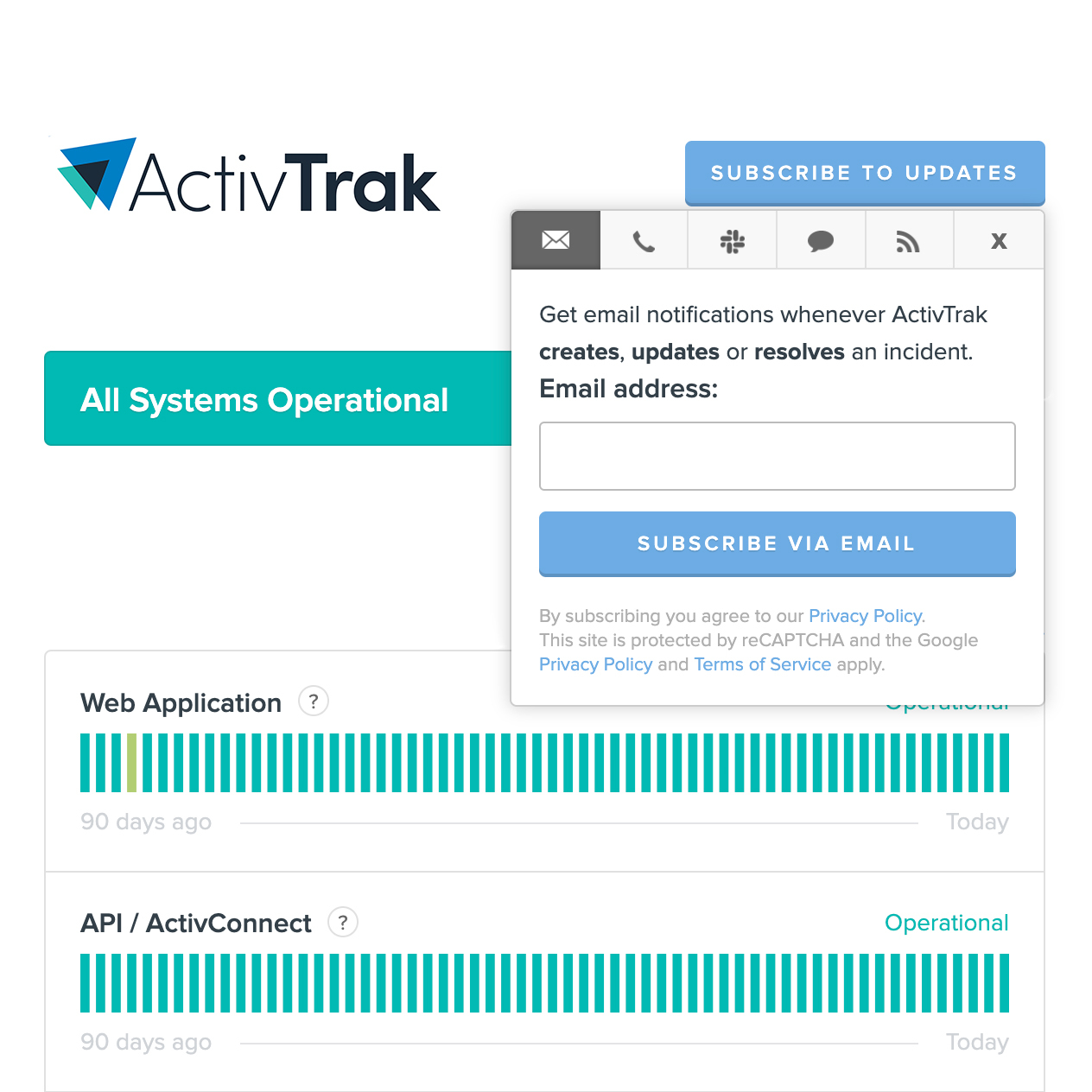 The "Subscribe to Updates" button on the ActivTrak Status Page
Interested in receiving updates for a specific issue only? Click "Subscribe" in the upper right corner of the incident update box.

The Subscribe button within a specific issue
Past Incidents
To review a log of past incidents, scroll to the "Past Incidents" section at the bottom of the ActivTrak Status Page.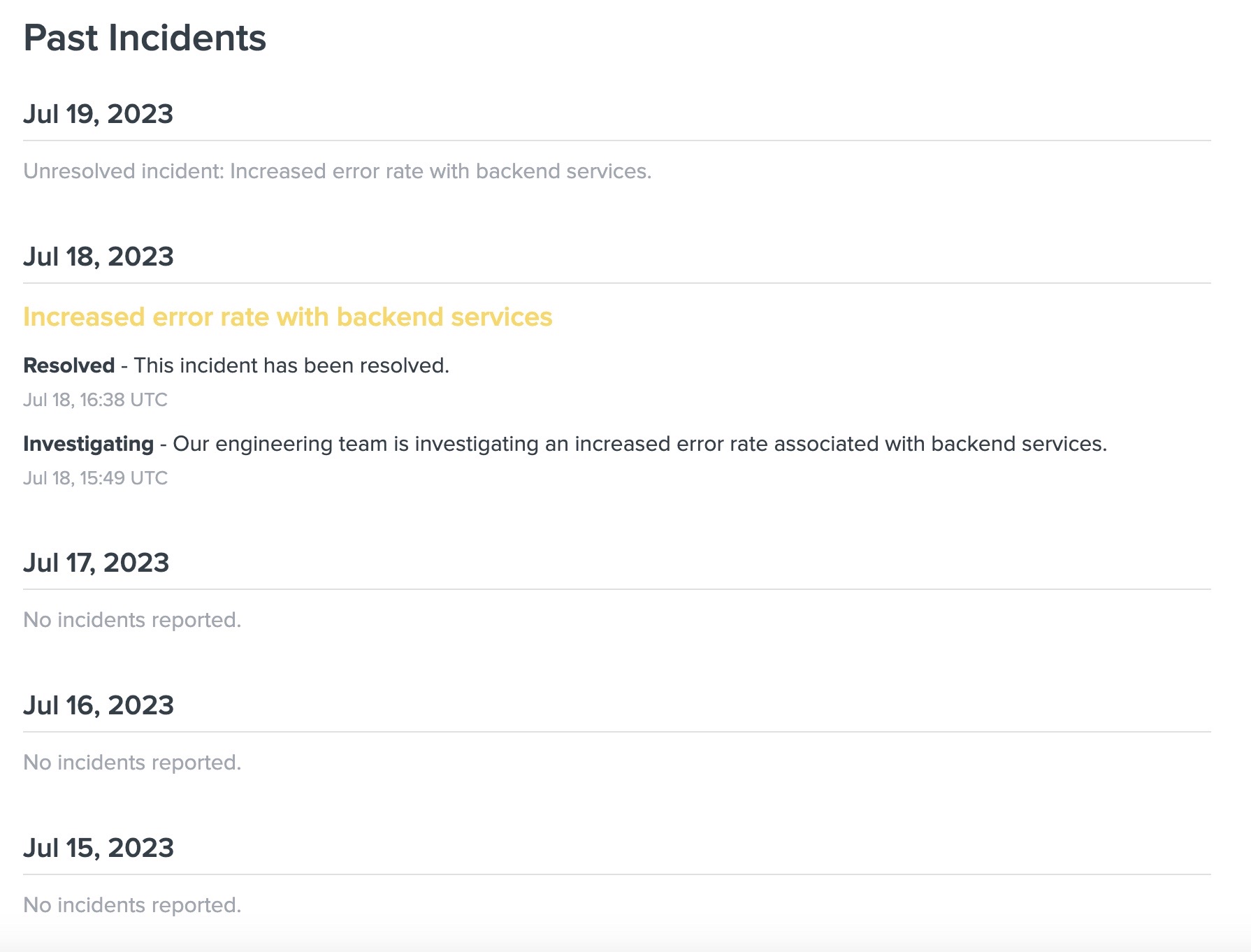 The Past Incidents section of the ActivTrak Status Page
Learn more:
Was this article helpful?
1 out of 1 found this helpful