Release Notes: The Organization Overview (EA)
Managing a remote or hybrid organization is now even easier with the Organization Overview homepage, now in Early Access (EA). A "one-stop-shop" combining data from Live Reports & Insights, the Organization Overview helps leaders find quick answers to common questions like:
What percent of the organization is working today?

How many hours have employees worked today? Are they falling short of productivity goals?

How many teams are over- or underutilized?

What is their goal attainment over the last 30 days? Is it improving or declining?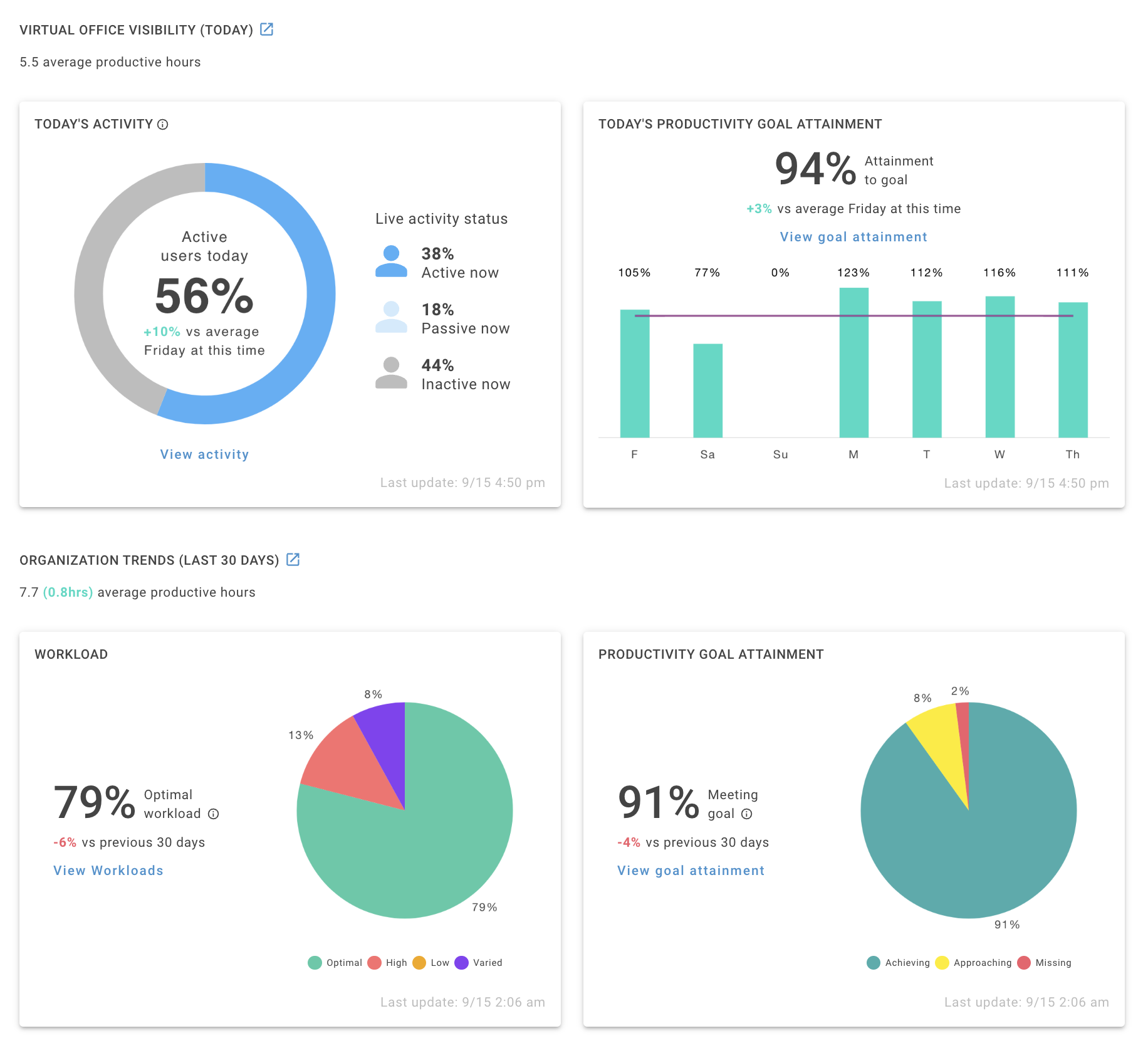 The Organization Overview is accessible to all user roles on a Professional or Premium plan by navigating to Home > Organization Overview. Learn more here.
Was this article helpful?
2 out of 2 found this helpful