Any user that logs into a computer with our agent installed will be automatically monitored, which sometimes leads to license usage that is higher than intended. The "Do Not Track" feature allows administrators to exclude specific users and free up licenses. It also controls which data stays private.
A common example of using the Do Not Track list is when IT administrators regularly log into users' computers to perform troubleshooting; that activity typically isn't something worth using a license for. Another common use case is when an employee is using a personal computer; the user's personal login should be placed on the Do Not Track list while allowing only the separate work profile/login to be tracked.
You can add users to the Do Not Track list directly from the Settings > Users & Groups > User Agents page. Select the user(s) you no longer want to track, then click DO NOT TRACK at the top.
Note: This will delete all data for the associated users, and this is unrecoverable, so be careful before you apply too many at a time, and make sure to export first if needed.

You can manage the Do Not Track list by navigating to Settings > Users & Groups > Do Not Track. This page will contain a list of anyone who has already been added, as well as options to add users or add a global user.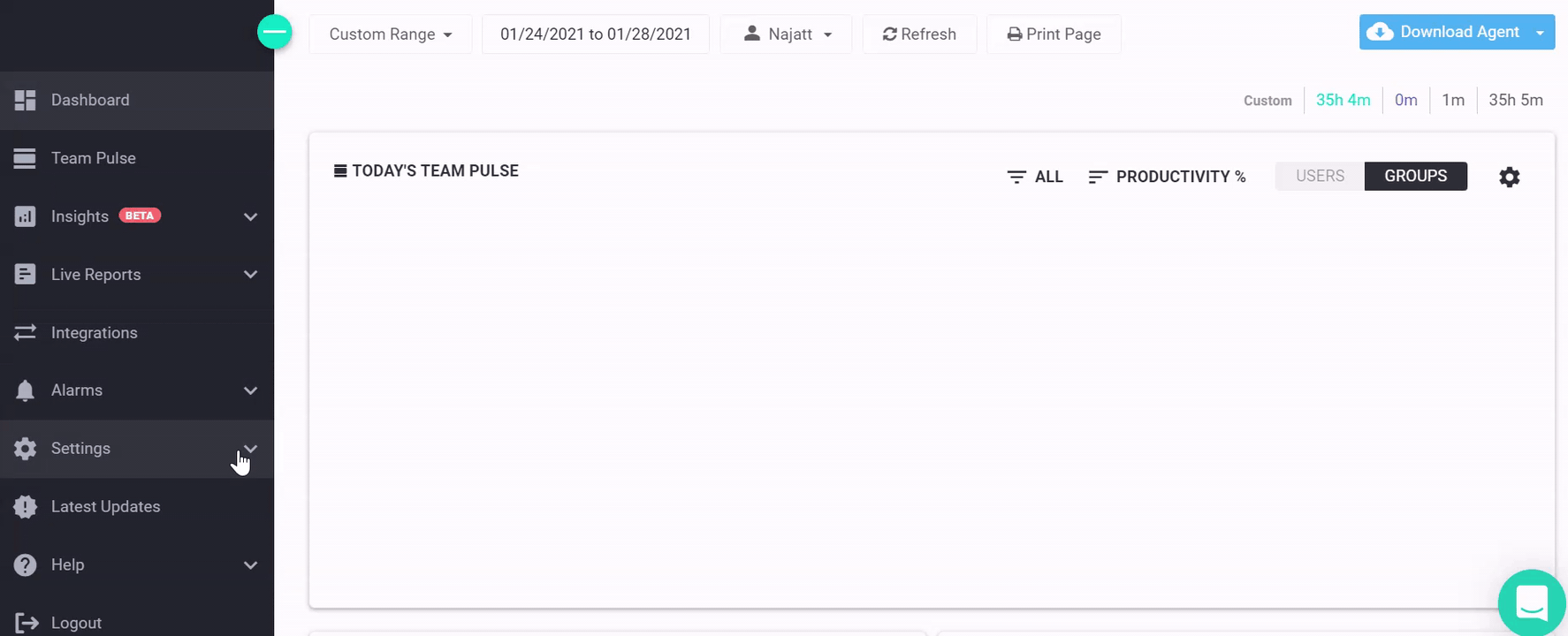 Add Users: This will add users to

not

be tracked on a local domain login. For example, if multiple users share a computer but you do not want all of them tracked, this will allow you to specify which users should not be tracked.


Add Global User: Logins can span multiple computers in a domain. Adding a Global User enables Do Not Track anywhere the user logs in, regardless of which domain machine is used.
When adding a user to the Do Not Track list, this warning will be given:

You will be required to acknowledge that any data that has already been recorded will be deleted, and it cannot be reversed.
Once the box is checked, click "Add" to add the user to the Do Not Track list. After adding a user, the list will update and if applicable, your license count will go down as soon as the delete is complete.
Logon Domain will indicate if the Do Not Track entry is being applied to a specific domain.
BEST PRACTICE: You should regularly review the list of users on the Do Not Track list and consider whether or not they need a license.

If you have any questions feel free to chat with us from the Dashboard or email us at support@activtrak.com
Was this article helpful?
9 out of 14 found this helpful