The Alarm Log is a report that is available to administrators that keeps track of every time an alarm is triggered. It can be found on the left menu under "Alarms".
The Alarm Log will look very similar to the Activity Log. It will display data like whether or not the action was considered Productive or Unproductive, the name of the Alarm, when it was triggered, which machine was used and by which user, along with the duration of the activity, and other fields.
Each instance of the alarm being triggered has its own entry. By clicking on the screenshot icon next to an instance the screenshot that was captured will be shown.
The Alarm Log interface will also provide information about the type of alarm it is:
| | |
| --- | --- |
| | Indicates if a screenshot was taken, and if it was, can be clicked to view the screenshot. |
| | Indicates if a pop-up message was displayed (if configured to do so). |
| | Indicates whether or not an email alert was configured and sent. |
| | Indicates whether or not a webhook was utilized. |
| | Indicates whether a terminate command was employed. |
| | Shows the Risk Level of the alarm. This article covers Risk Levels in greater detail. |
NOTE: For more information on the types of alarm actions, please refer to the Creating Custom Alarms article.
Just like with the Activity Log, we can sort this view by user, group, computer, and date as well as change the columns displayed by using the corresponding boxes in the top left.
It is also possible to export either as a CSV file or to an attached Google Drive account.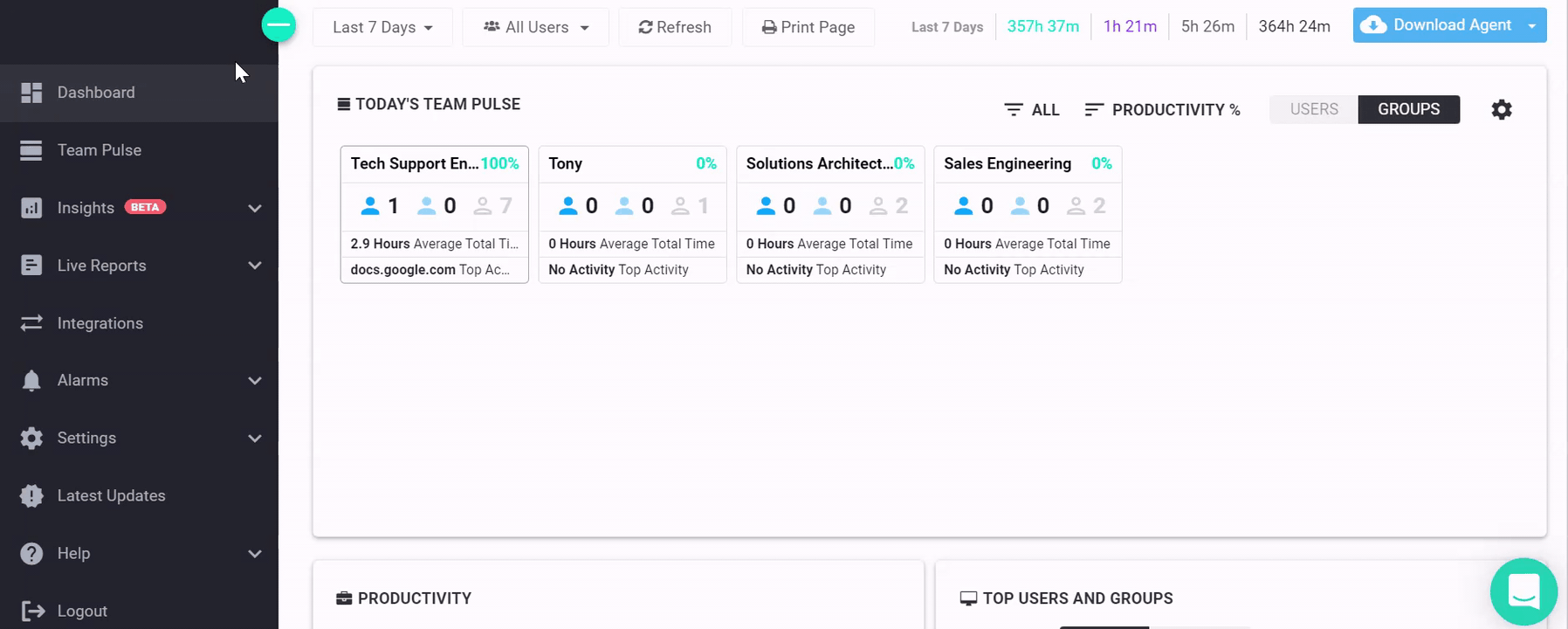 Was this article helpful?
0 out of 3 found this helpful