ActivTrak offers a mobile app that can be downloaded from the Apple App Store and Google Play store.
The mobile app is designed to allow you to view reports and monitor employees from your mobile device, but any changes to your account must be done from a desktop browser. The app itself does not monitor mobile devices.
You can find the iOS app here and the Android app here.
Apple App Store: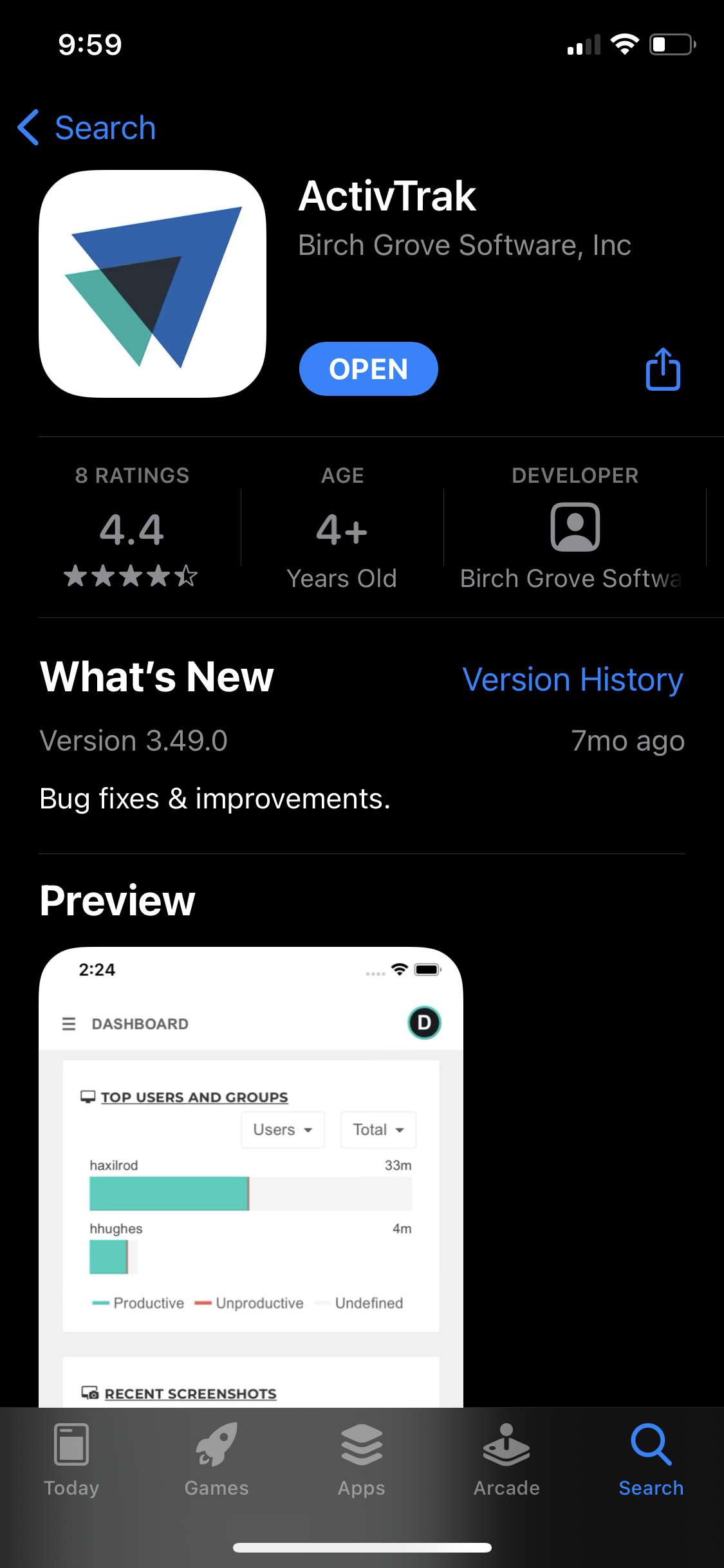 Google Play Store: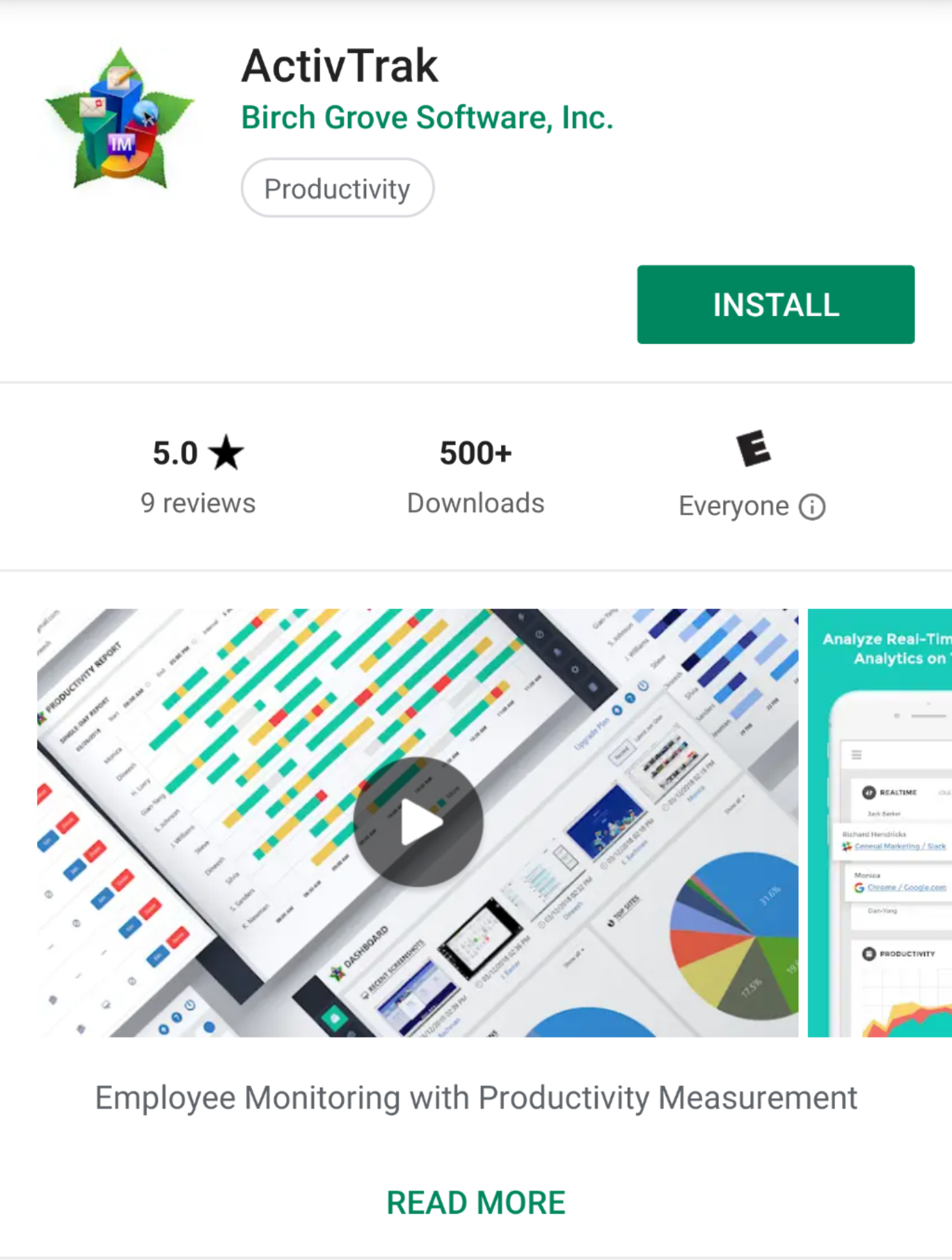 Was this article helpful?
2 out of 12 found this helpful