This article provides a step-by-step guide on how to create video alarms.
NOTE: The video option is currently only available to legacy accounts who have previously had videos enabled on the account. We no longer provide video as an add-on option but we encourage new customers to take full advantage of ActivTrak's screenshot and Team Pulse Screen view for more insight.
How To:
1. In order to set up a video alarm, go to Alarms > Configuration.
2. Click the create new alarm button, then name the alarm and select Activity Alarm.
3. Create conditions for the alarm so that the video captures the activity of interest. When creating video alarms the "Match All" option must be used.
4. Then scroll down to the screenshots box under Actions. Enable the capture videos when the alarm is triggered option using the toggle.
4. Once the settings are configured, click Create in the top right-hand corner. Please keep in mind that Video is supported on Windows ONLY at this time.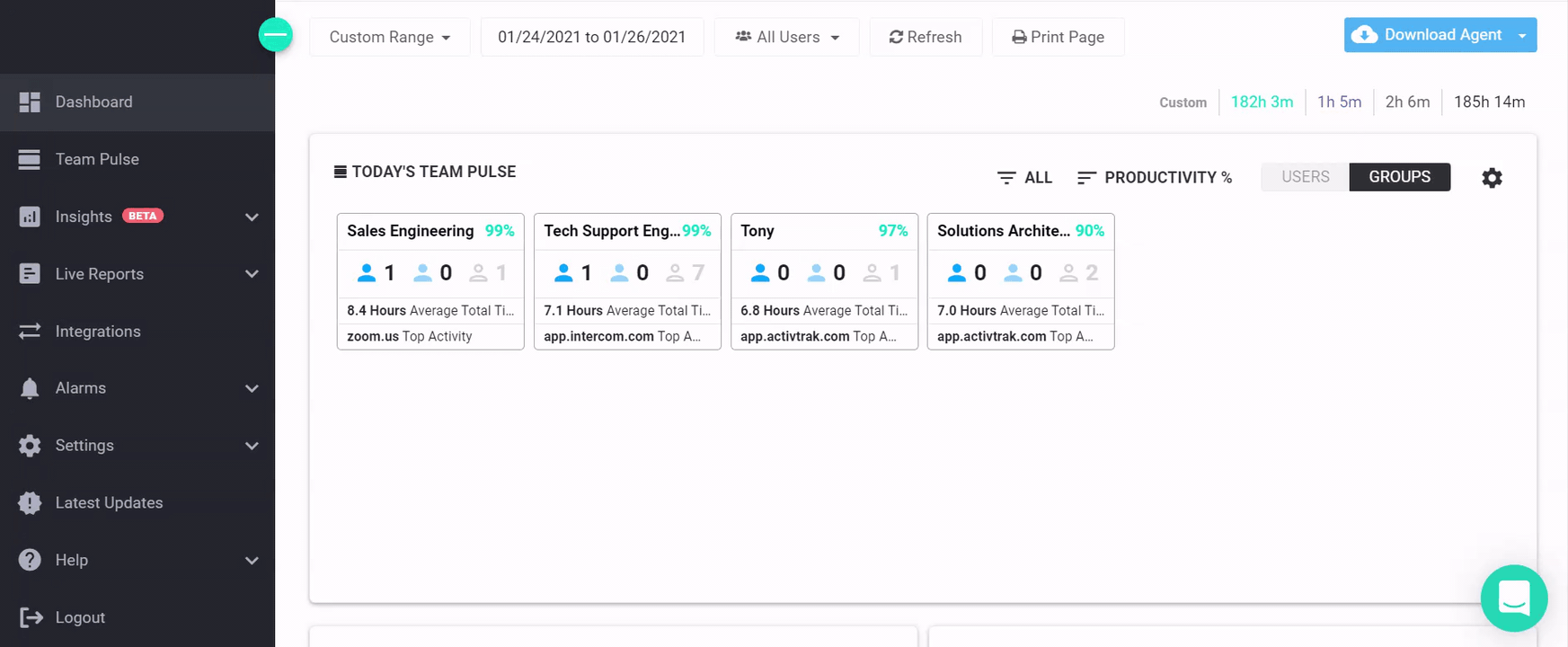 Was this article helpful?
0 out of 1 found this helpful