Agent Whitelist Addresses for Antivirus and Firewall
If there is security software such as antivirus or a firewall in place for the monitored machines, it is possible that the ActivTrak services will be blocked, preventing the uploading of data.
Antivirus:
The path of the files you will need to whitelist on your antivirus are:
For Windows:
Replace "SysWow64" with "System32" if on a 32-bit system.
C:\Windows\SysWow64\SVCTCOM.exe
C:\Windows\SysWow64\SCTHOST.exe
C:\Windows\SysWow64\ConMHost.exe
C:\Windows\SysWow64\SCTHOSTH.dll
C:\Windows\SysWow64\syschk.exe
C:\Windows\Temp\BGStart.exe
For macOS:
/Library/LaunchAgents/com.bgrove.activtrak.agent.plist
/Library/LaunchDaemons/com.bgrove.activtrak.daemon.plist
/Library/PrivilegedHelperTools/svctcom
/Library/PrivilegedHelperTools/scthost
Firewall:
On your firewall, please allow the following URLs:
Note: Port 443 will need to be open for any outbound traffic.
Region URL's to whitelist on Agent
Download the agent:
https://winagent.s3-external-1.amazonaws.com/
https://agent-dl1.activtrak.net
Auto-Update the agent:
https://storage.googleapis.com/activtrak-windowsbuild-images/master/auto_update/version.txt
The paths to be whitelisted are dependent on the assigned Region for the account. You can find the Region by holding either 'Ctrl + Alt' (Windows) or 'Cmd + Option' (Mac), and selecting the 'Reporting Users Icon' shown below.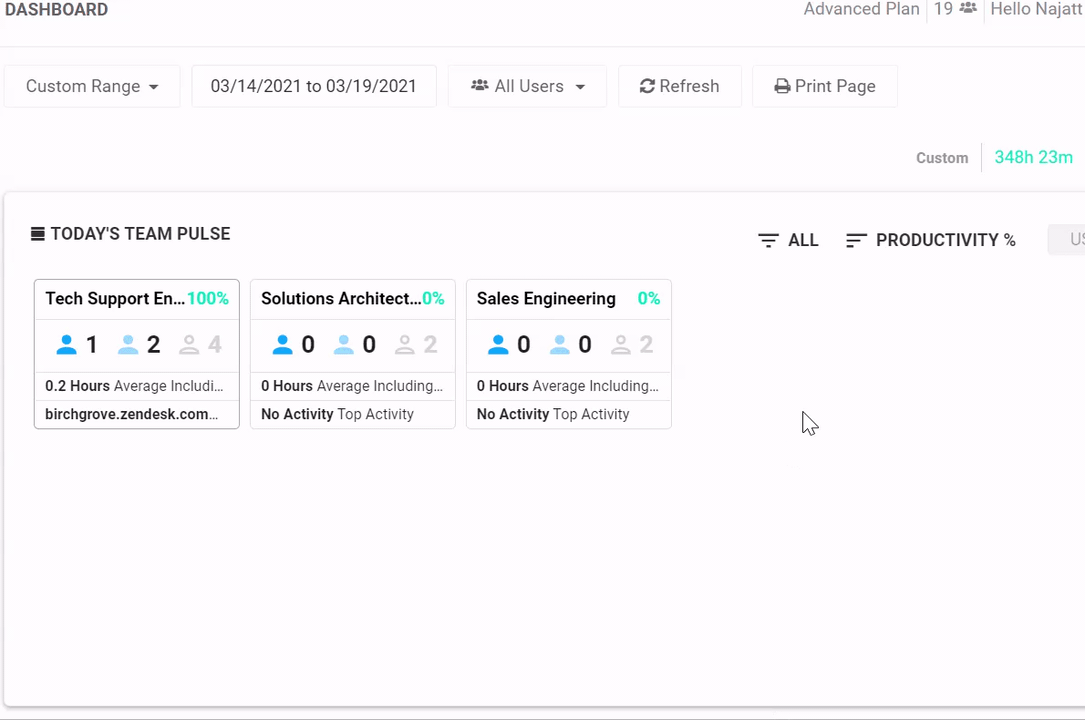 Was this article helpful?
6 out of 18 found this helpful