Setting up Google Authentication
Google Authentication, or Sign In With Google, can be used on all accounts. This can be set up as an initial account, or set up after an ActivTrak account has already been created.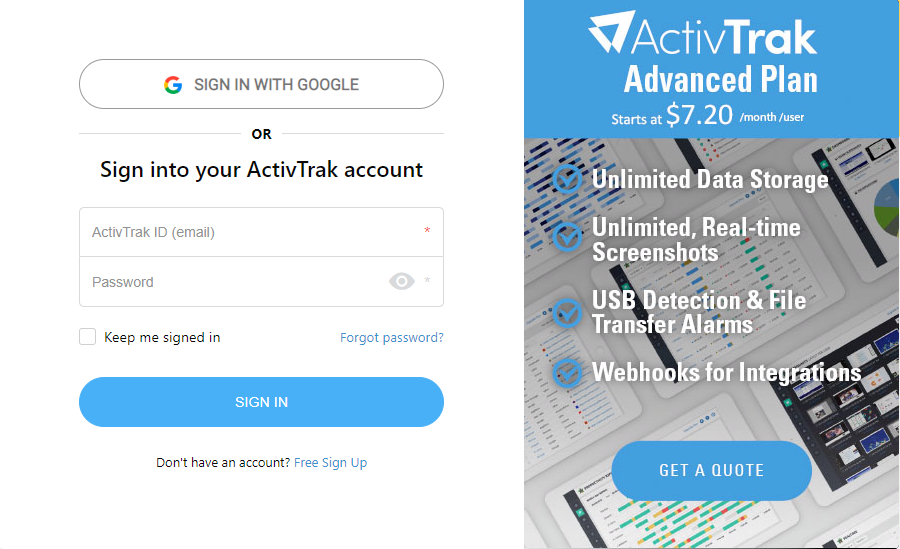 From the login page at App.ActivTrak.com, you will click on "Sign In With Google" You will be asked for your Google ID. If you don't have a Google Account, you can follow the steps here.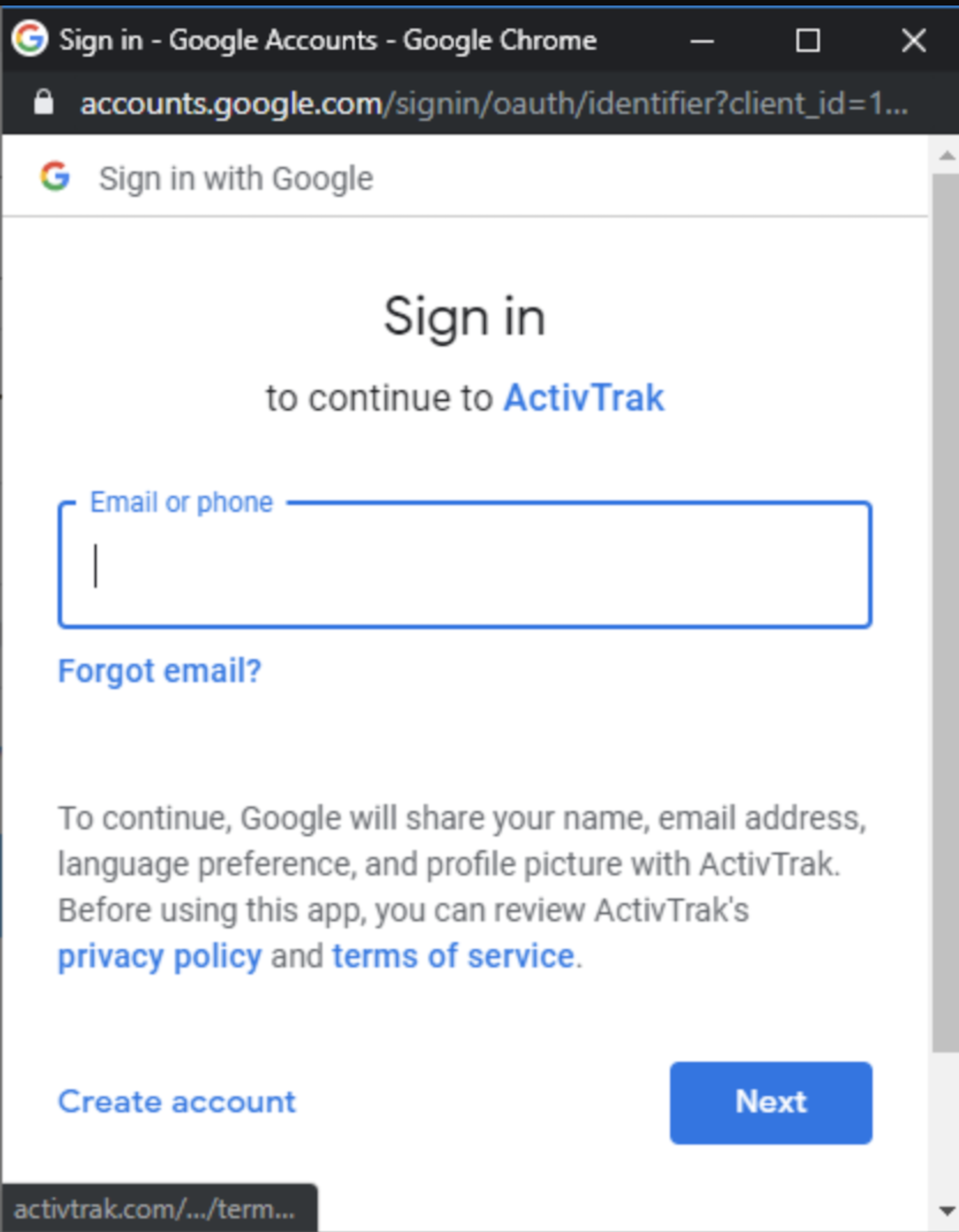 You can also export your reports straight to your Google Cloud Account by clicking on our provided export function and selecting Save to Google.
With your ActivTrak and Google Accounts connected, you are ready to securely sign-on with Google's secure login method, and export your reports to your Google Account Storage!
Was this article helpful?
0 out of 0 found this helpful