Row Level Access Role Based Permissions
Roles are required to be set up on the desktop version of Power BI. This article provides a step-by-step guide on how to do so.
How To:
1. Navigate to Modeling at the top and click on Manage roles.

2. A window will pop up, click create; by default, you will have no Roles.
3.The tables will then pre-populate. Right-click a table and click Add filter.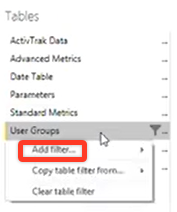 4. Then click a column to view it in the table.
NOTE: the example is not [User name] that was clicked but [User Group].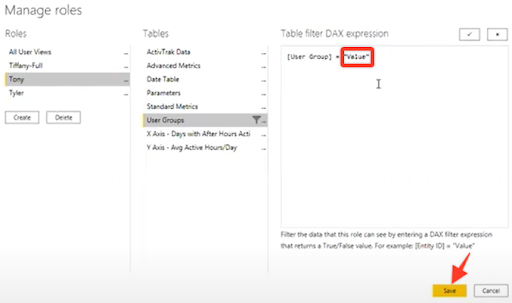 5. In the above example where it says "Value" in the red box, between the parenthesis, you will want to add the users' name or associated group you want this role to see the data for.
6. Click Save then click View at the top.

7. Next check the user whose data you want to see as shown below and click OK.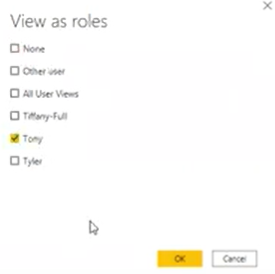 8. Logon to your Power BI online account.
9. Navigate to Datasets on the left and click on the ellipsis next to the Support account.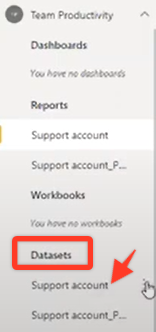 10. Click on Security and Row-Level Security will appear.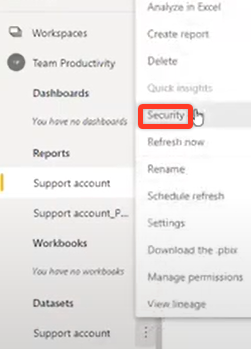 11. Finally, enter the email you want to add, click add then save.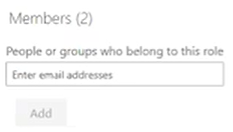 Was this article helpful?
0 out of 0 found this helpful