Team Comparison - Efficiency & Workload
Review Team Comparison - Efficiency & Workload when trying to understand how teams operate relative to their peers. While teams that perform different functions are likely to vary in their numbers (because they vary in work), it is helpful to further understand the range of working habits across the organization.
| | |
| --- | --- |
| Key Questions: | Considerations |
| How do my teams compare to one another? To the organization's average? | Understanding how teams compare in the context of others can shed light on inconsistencies that would benefit from additional conversations and context. Teams that vary in the nature of their work may vary for this reason. However, teams that perform the same function are likely to have more consistent numbers. |
| Which managers need additional support? | Teams that struggle often require managerial support and employee support. Coaching managers on how to coach their teams could unlock productivity potential across entire groups. |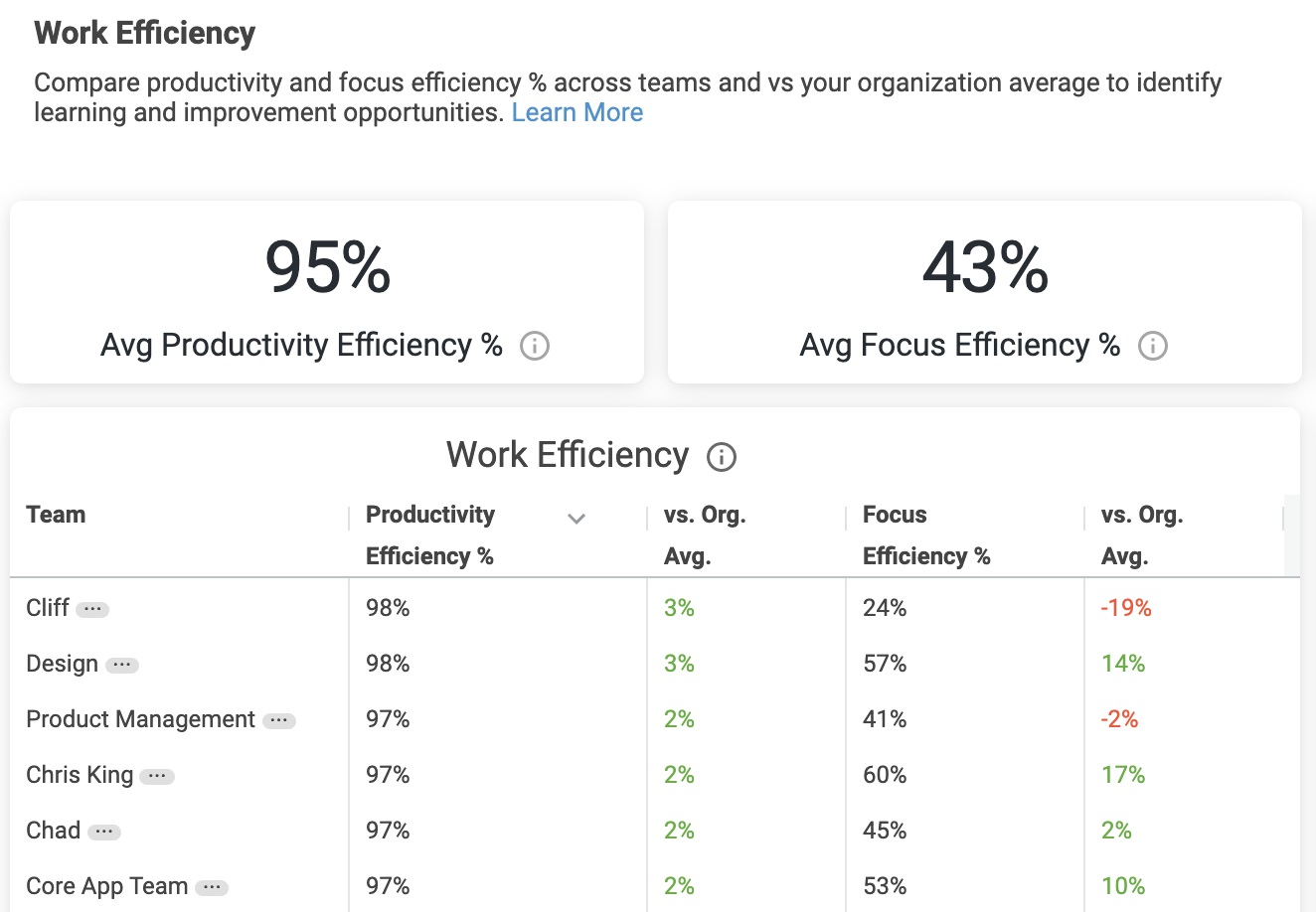 A. Work Efficiency
Key Numbers

:

View organization-wide efficiency numbers to better understand how teams compare.

Work Efficiency

:

Leverage this table to see how each team falls above, below, or aligned to the organizational average.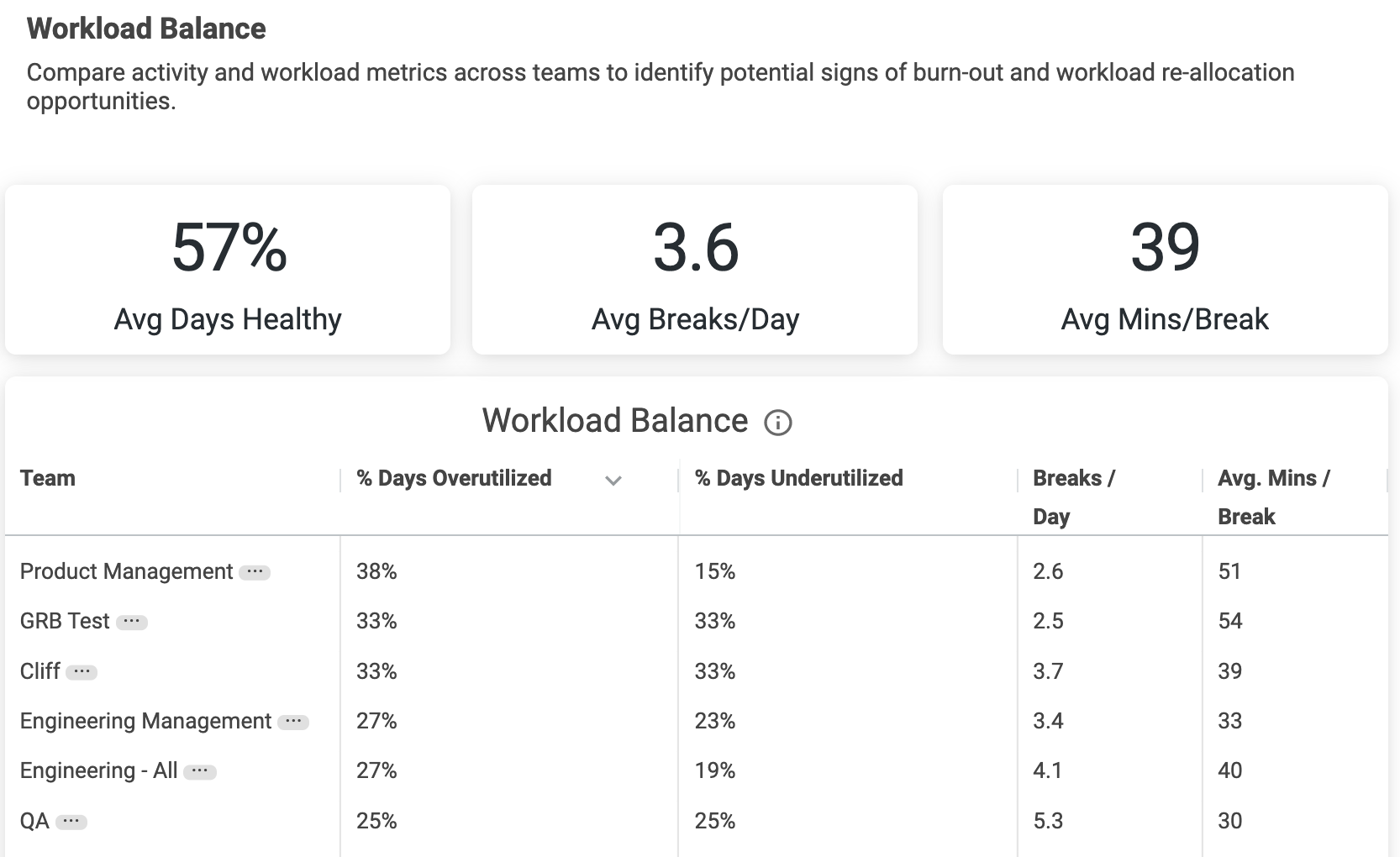 B. Workload Balance
Key Numbers

:

View organization-wide work and break habits.

Workload Balance

:

Understand how each team compares to see if over/underutilization could be a team-wide issue that requires additional support.
Learn more about the different metrics included in Insights by accessing our data glossary.
Was this article helpful?
2 out of 2 found this helpful