Configure ActivTrak's Landing Page
To tailor the experience of application users and default their landing page (home page) to the most commonly used feature or report, Administrators can configure the default account landing page.
To do that, you can:
1. Go to Settings -> Account Configuration
2. Select the landing page from the list of available options
3. Click Save.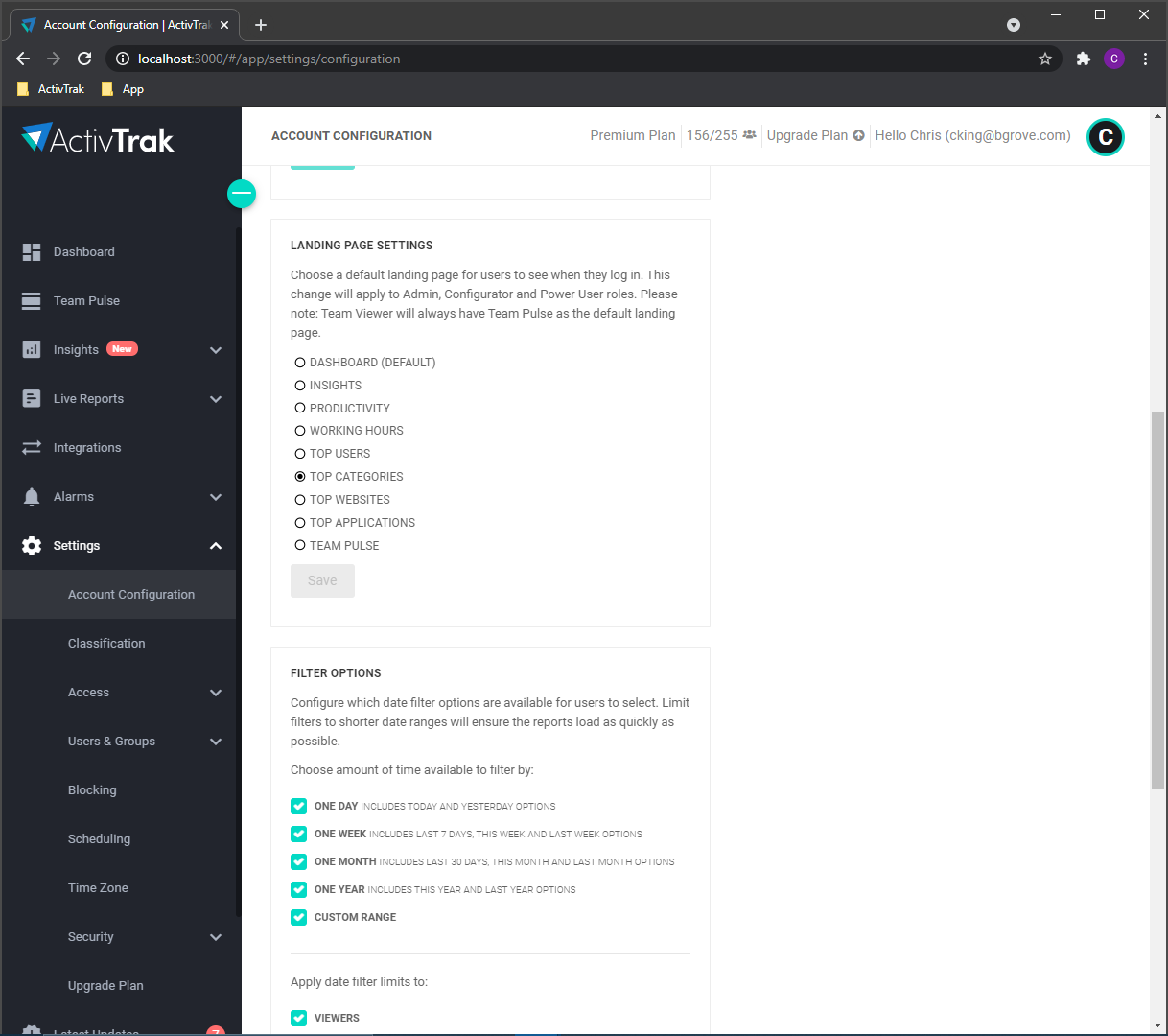 After the selection is saved, all users that are part of this account will default to the selected landing page when they login to ActivTrak.
Was this article helpful?
1 out of 1 found this helpful