How to Customize Your ActivTrak App UI
ActivTrak can be used for multiple use cases across various industries. To ensure our customers are able to quickly and easily access the information most important to them, ActivTrak offers several UI customizations. Follow this guide to tailor your ActivTrak app UI to your unique needs.
Configure ActivTrak's Landing Page
Administrators can configure the default account landing page (home page) on an account to the most commonly used feature or report by following these steps:
1. From the left-hand menu, select Settings -> Account Configuration
2. Scroll down to the section called Landing Page Settings.
3. Select your desired landing page from the list of available options.
3. Click Save.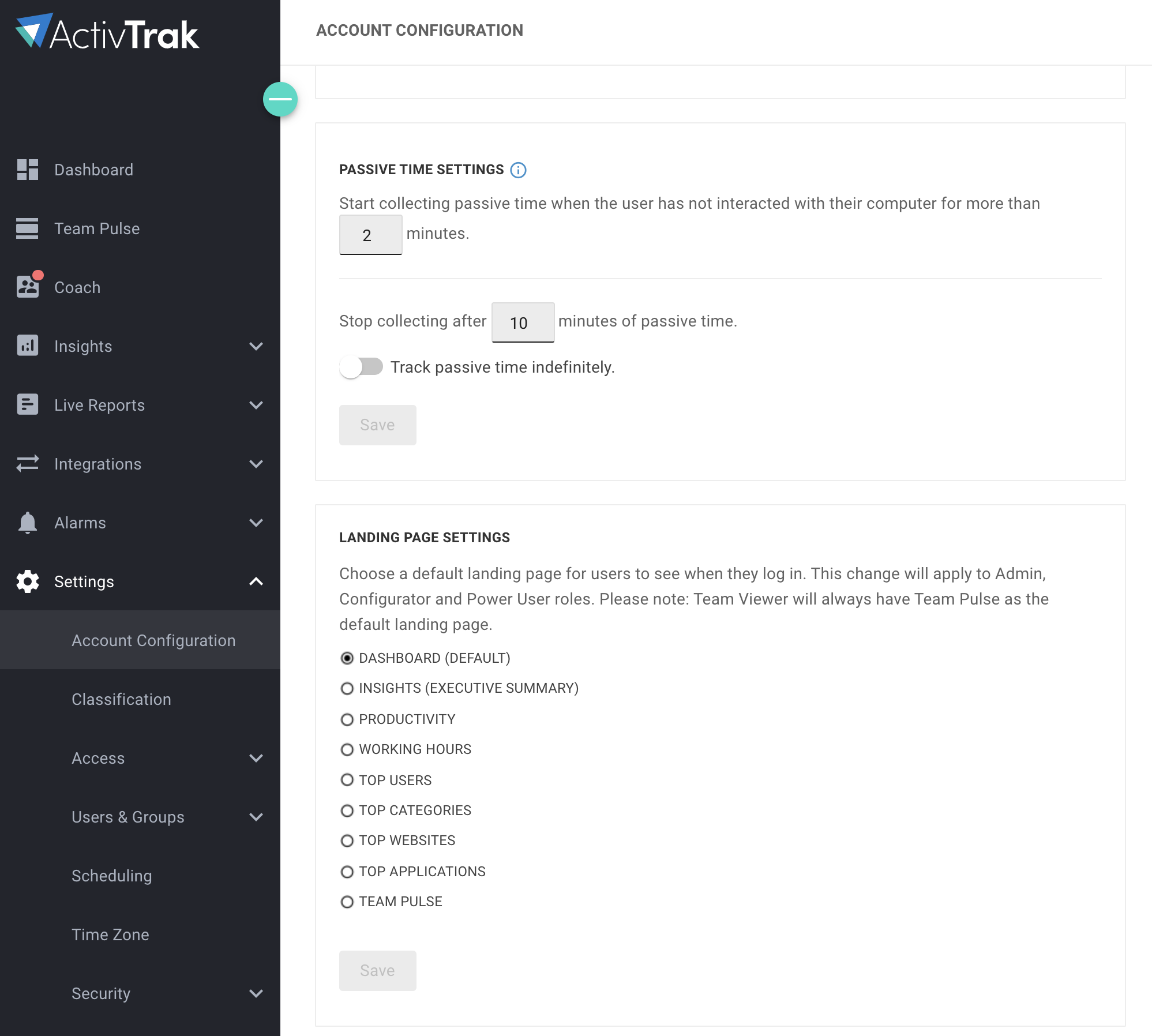 After the selection is saved, all users on the account will default to the selected landing page when they log in to ActivTrak.
Role Access Configuration for Insights Reports
If you have an ActivTrak Premium account, Admins have the ability to configure access to Insights reports for Configurators, Power Users, and Viewers at the page level. This makes it easy for managers and individuals to focus on the data that's important to them and gives Admins greater control over the level of employee data shared with other users.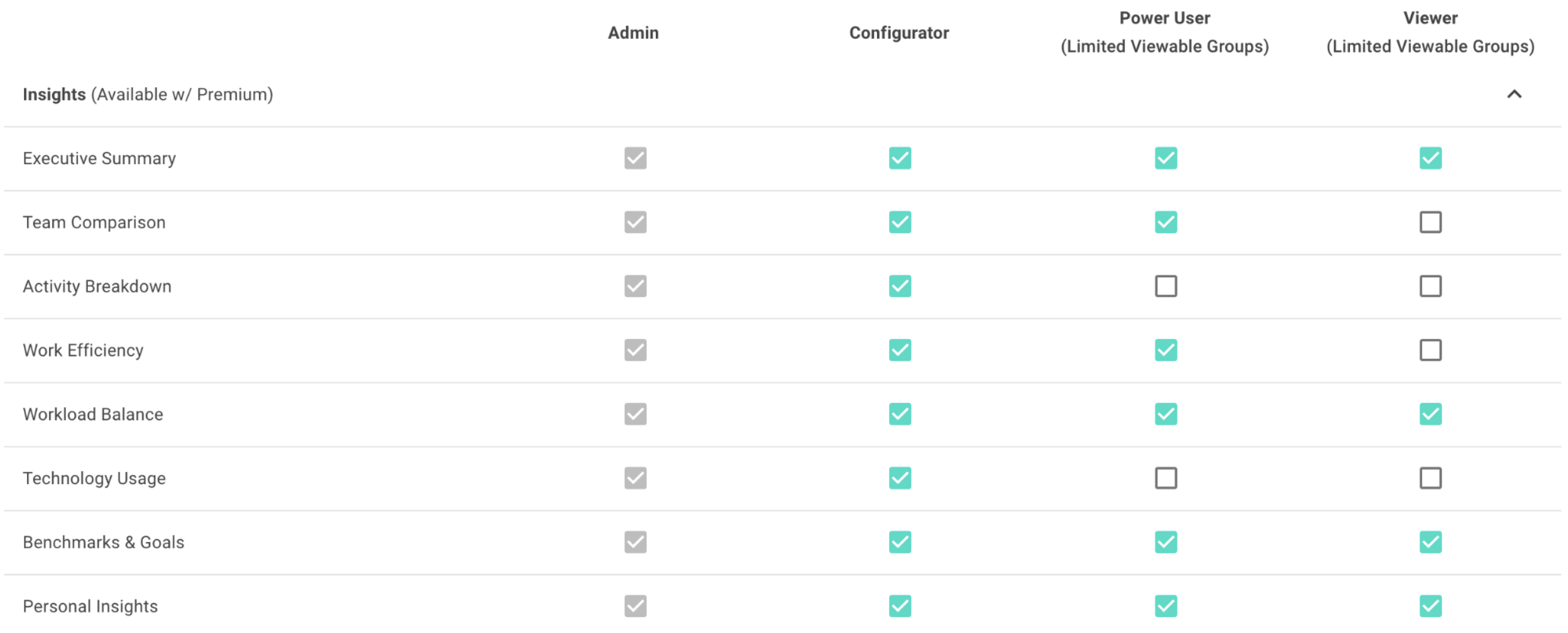 To access this feature, navigate to Settings > Access > Role Access. You can find more information on configuring and assigning user roles in this article.
Was this article helpful?
2 out of 4 found this helpful