Once an ActivTrak Agent is installed, user tracking is automatic. Any user not placed on the Do Not Track list that logs into a device with an installed Agent will automatically be logged and allocated towards an account's total user license count.
It is possible that there are licenses in your account being used by devices that are no longer in service, users that are no longer active (such as former employees), or any users assigned with more than one license. ActivTrak Admins can identify opportunities to reclaim licenses from inactive users or devices by navigating to Settings > Users & Groups > User Agents, then sorting by "Last Log Record" as shown in the screenshot below.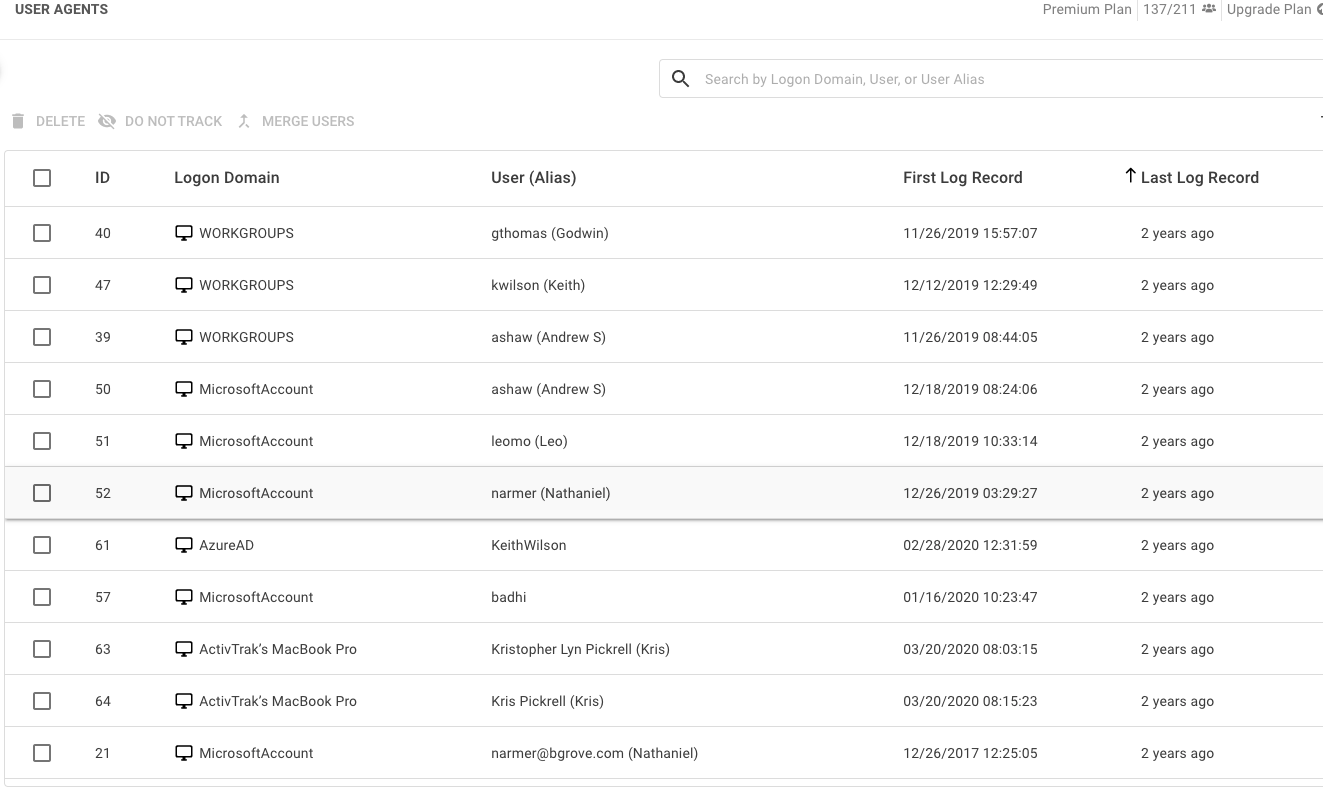 There are four ways ActivTrak Admins can reclaim licenses on the account, preventing overages:
1. The Do Not Track list can be used to prevent a user from being logged and counted in the account's total user license amount while continuing to run the Agent and log activity from other users on the same device. Learn more about using the Do Not Track list here.
2. Reclaim licenses from inactive users by deleting their records (which will also delete their activity data). Learn more about deleting users and computers here.
3. Merge an inactive user record into an active account using the user merge feature. Learn more about the User Merge feature here. Note: This feature is only available to Admins of paid plans.
4. If you are using the Azure Active Directory integration, configure and add users to the Delete parent group within Azure AD. Learn more here.
Learn More:
Was this article helpful?
10 out of 12 found this helpful