ActivTrak for Google Data Studio: Advanced & Premium Setup Guide v1.0
ActivConnect Overview:
ActivConnect is a powerful set of API connectors and SQL-based tools that provides customers direct access to their ActivTrak user behavioral activity data for querying and connecting with other business tools. Embed ActivTrak workforce productivity data via pre-built starter templates within Microsoft Teams chat or team channels. Create personalized reports with business intelligence data visualization tools (e.g. Tableau, PowerBI, Google Data Studio, etc.). Perform any query needed — all from the simple query interface of Google's BigQuery.
ActivConnect is available to customers on the ActivTrak Advanced and Premium Plans as an add-on (contact Sales for more details) and ships with a whole host of pre-built starter dashboards and reporting templates for Microsoft Power BI, Tableau &/or Google Data Studio or you can create your own. Quickly generate detailed reports for your platform of choice in the areas of activity, application usage, productivity, collaboration trends, employee burnout risk and much more.
Learn more about ActivConnect here.
Requirements
Users have an ActivTrak Advanced or Premium license and the ActivTrak ActivConnect add-on
Initial Setup
Prerequisite: You will need the Google Cloud account provided by ActivTrak Support to access your ActivConnect instance.
Follow the steps below to configure ActivTrak's GDS Template.
Connect to Google BigQuery:
Required for new customers and to validate access to ActivConnect.
Go to the URL provided by the ActivConnect set up team

Enter your [accountnumber]@activtrak.us email address

Enter your temporary password (you will be prompted to change it)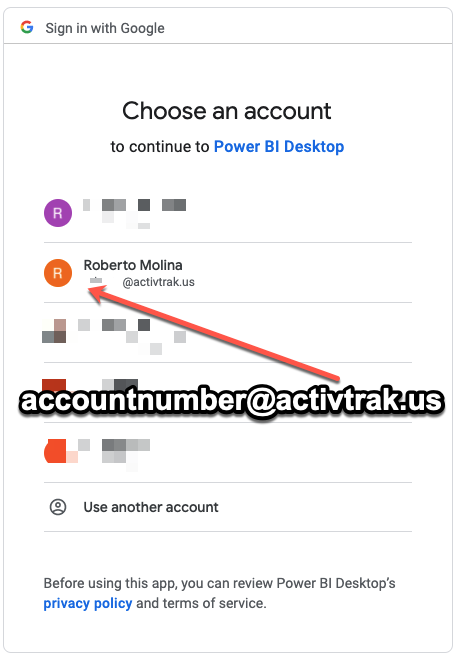 Importing your data in Google Data Studio:
Copy the report to enable configuration and enter Edit mode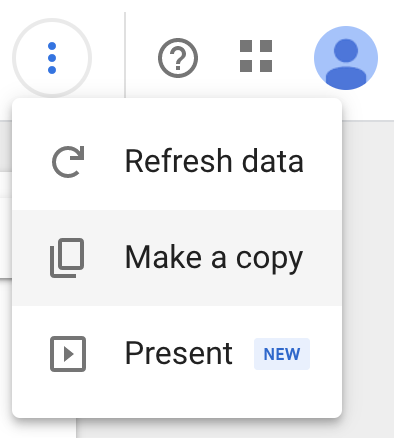 Select BigQuery from the list of data sources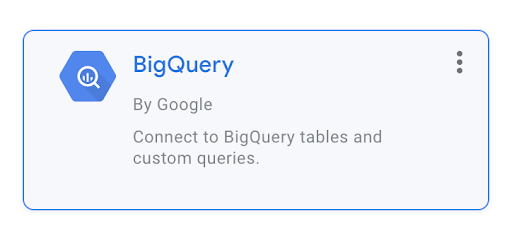 Premium License:
Select your Project>>Dataset ID>>

daily_user_summary

from the table list and click Add

Select your Project>>Dataset ID>>daily_application_summary

from the table list and click Add
Advanced License
Select your Project>>Dataset ID>>

events

from the table list and click Add
Close the window when done.
From the main menu navigate to File>>Report Settings

Select daily_user_summary (events for Advanced Licenses) as the data source

Add local_date to the Date range dimension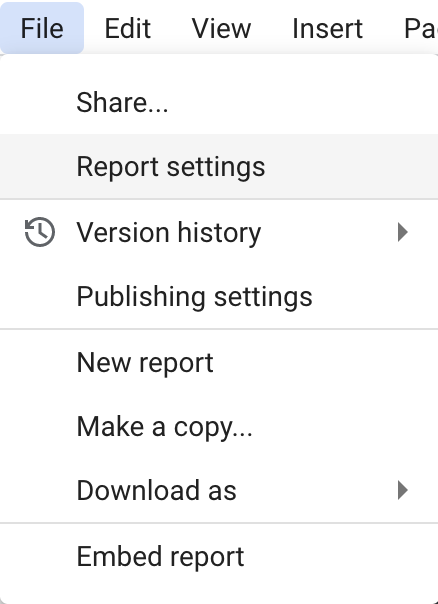 The report setting should look like the image below.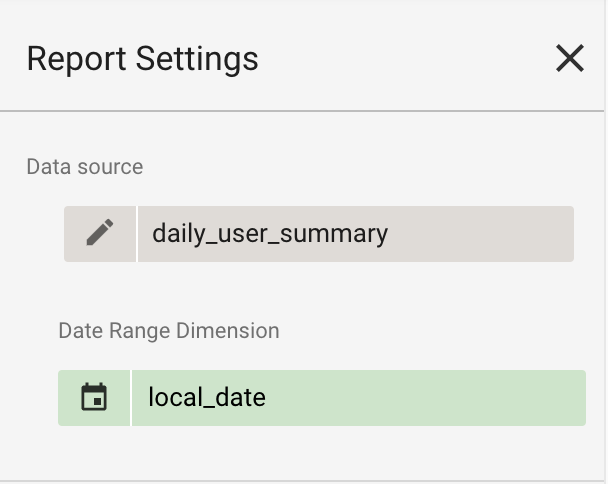 Additional steps for Premium License Only.
Advanced License skip to step 8.
For the page: - Personal Insights:

Under Technology Usage visual, select the data source as daily_application_summary.

The configuration for the visual should look like the image below:

For the pages:

Technology Usage-Overview

Technology Usage-Adoption
Technology Top Charts
Change the current page setting by navigating to Page>>Current page settings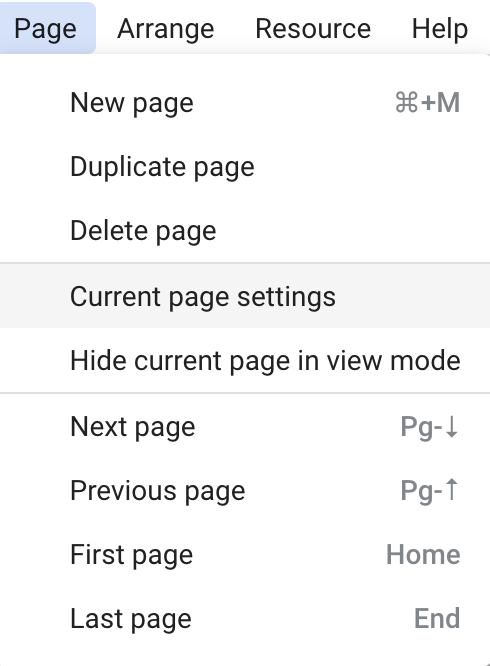 The page setting should look like the image below.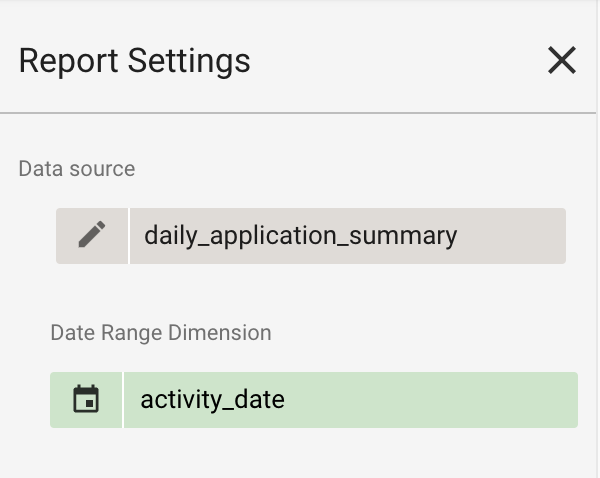 Enter the View mode to start using your report.

You also have multiple options to start sharing the content across your organization.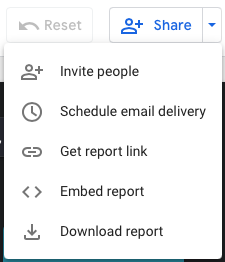 Note: You can visit https://support.activtrak.com/hc/en-us/categories/360001876271-Integrations for additional information.
Was this article helpful?
0 out of 0 found this helpful