Release Notes: Filter 'Auto-Update Settings' to Recently Active Devices
We are pleased to announce the 'Auto-Update Settings' dashboard under Settings > Account Configuration now includes filters for recently active – that is, recently logging – computers.
Many organizations reuse work devices, especially as employees leave and new hires join. A computer may be idle during this time, without online access to auto-update its ActivTrak Agent.
Admins now have the ability to filter the 'Auto-Update Settings' view to highlight only those computers active in the past 7, 30, or 90 days (or to continue viewing all devices), so they can isolate those devices expected to auto-update.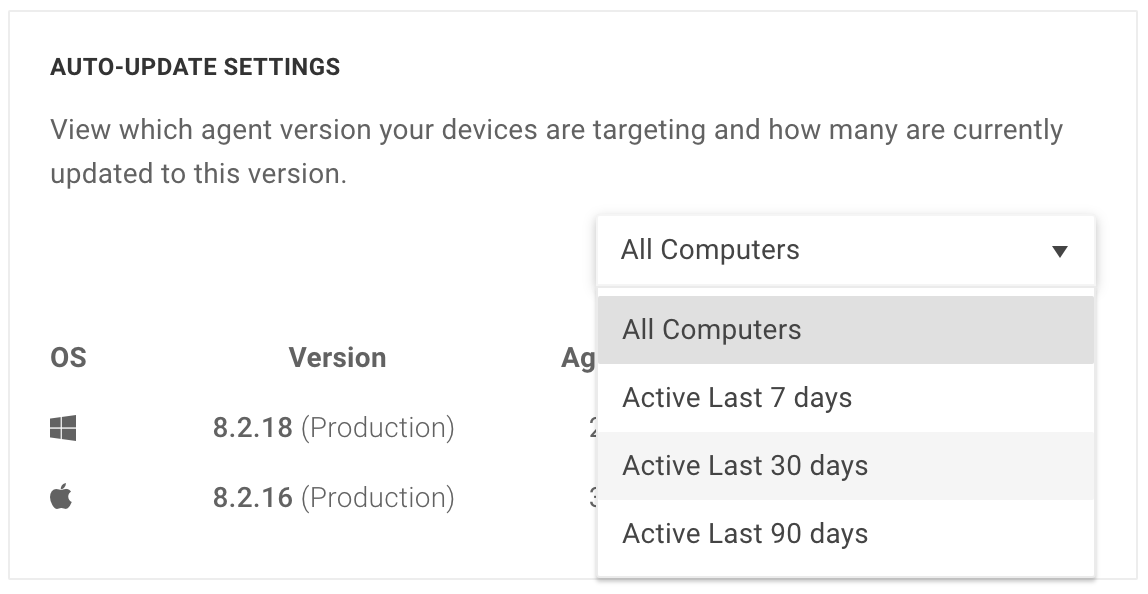 Note: While this view displays only the total number of devices on the latest Agent version, Admins can also visit Settings > Users & Groups > Computer Agents to view the full list of devices. Clicking the icon in the search bar exposes advanced filters like Agent Version and Operating System to assist in identifying specific computers.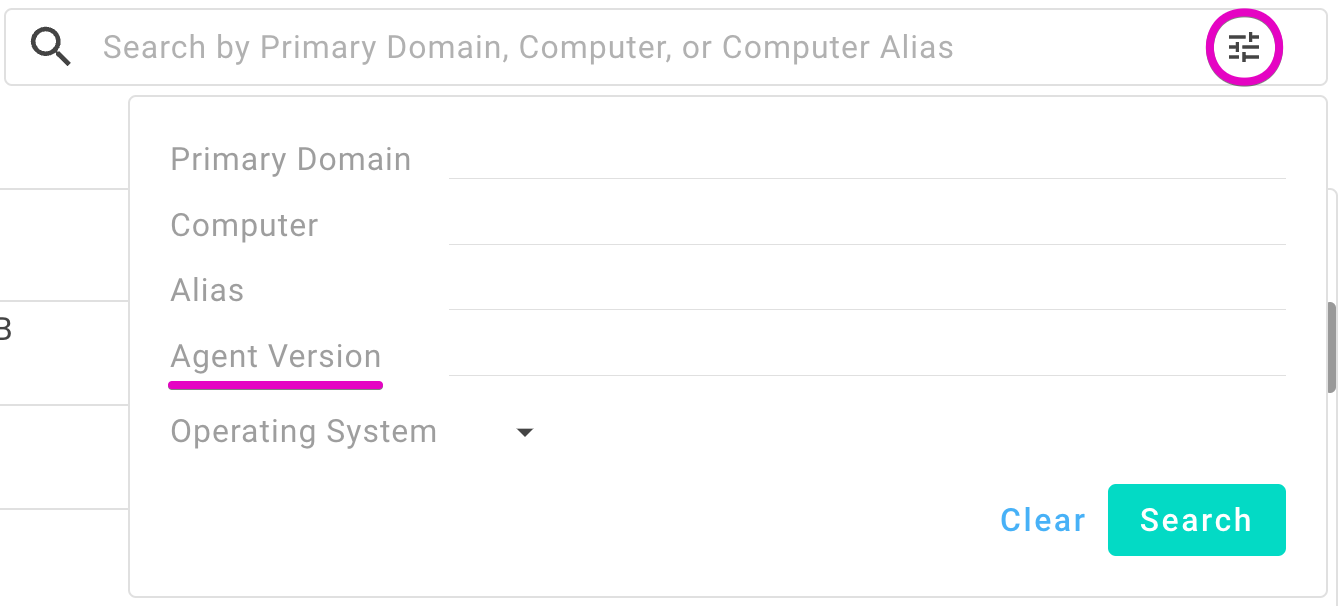 This feature is available to all customers and plans and does not require an Agent update.
Learn more:
Note: We may have released new functionality since this release note was published. Please see this article for the most up-to-date information about the Account Configuration page.
Was this article helpful?
0 out of 0 found this helpful