Reviewing the ActivTrak Weekly Digest
The Weekly Digest email provides a high-level recap of team activity and productivity over the previous week. It's a great way to get a quick read on key metrics and identify areas that may need closer attention.
The Weekly Digest also provides fast access to new product and training updates.
Look for it in your inbox every Monday morning with the subject line "ActivTrak Weekly Digest."
Enable or Disable the Weekly Digest
Users with an ActivTrak login can opt into or out of the Weekly Digest from their ActivTrak Profile.
Log into ActivTrak and click the icon with your initials in the upper right-hand corner.

Select ActivTrak Profile from the drop-down menu.

Within your ActivTrak Profile, select or de-select the checkbox next to 'Enable Weekly Digest,' then click the 'Update Profile' button.
Admins and Configurators with Settings access can also enable or disable the digest for users on their accounts.
In the left app navigation, navigate to Settings > Access > Weekly Digest.

In the 'Receive Digest' column, select or de-select the checkbox next to each user's name. Use the search bar at the top of the page to search for a user by ActivTrak ID or name.
Weekly Digest Breakdown
The Weekly Digest provides a high-level overview of team activity for the previous week, with links to reports where you can drill into more information. You'll also find release updates, product tips, and resources to help maximize the value of ActivTrak.
Productivity Trend
See whether your team's total productive hours increased or decreased week over week.

Team Snapshot
Keep track of account licensing — see the number of total licenses, reporting and non-reporting users, and new users added to your account.
NOTE: Only users with an Administrator role will see Team Snapshot in their Weekly Digest.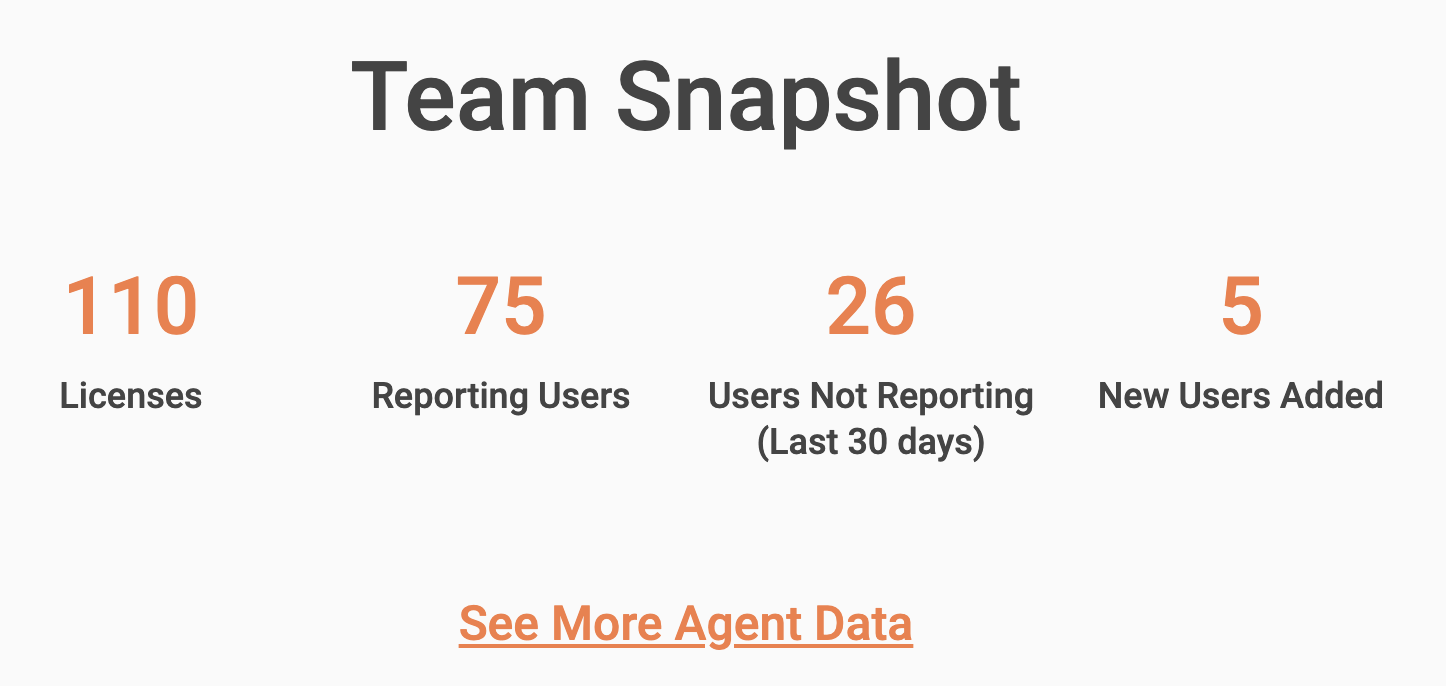 Your Team's Productivity
Get a summary of team productivity over the past week: total productive hours, week-over-week change, and the day with the highest number of productive hours.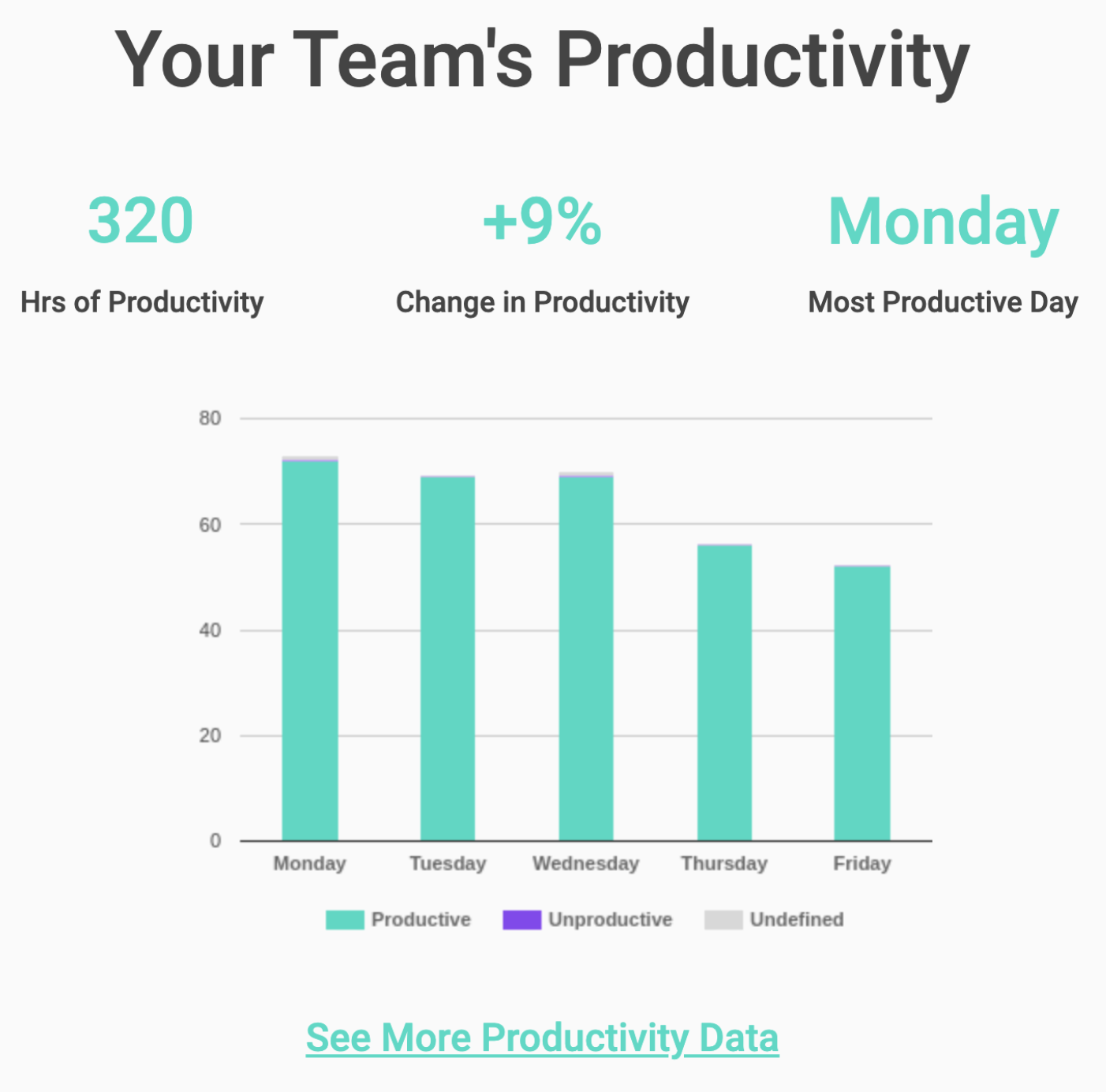 Where Your Team Spent Time
See the top application and website categories for your team over the past week.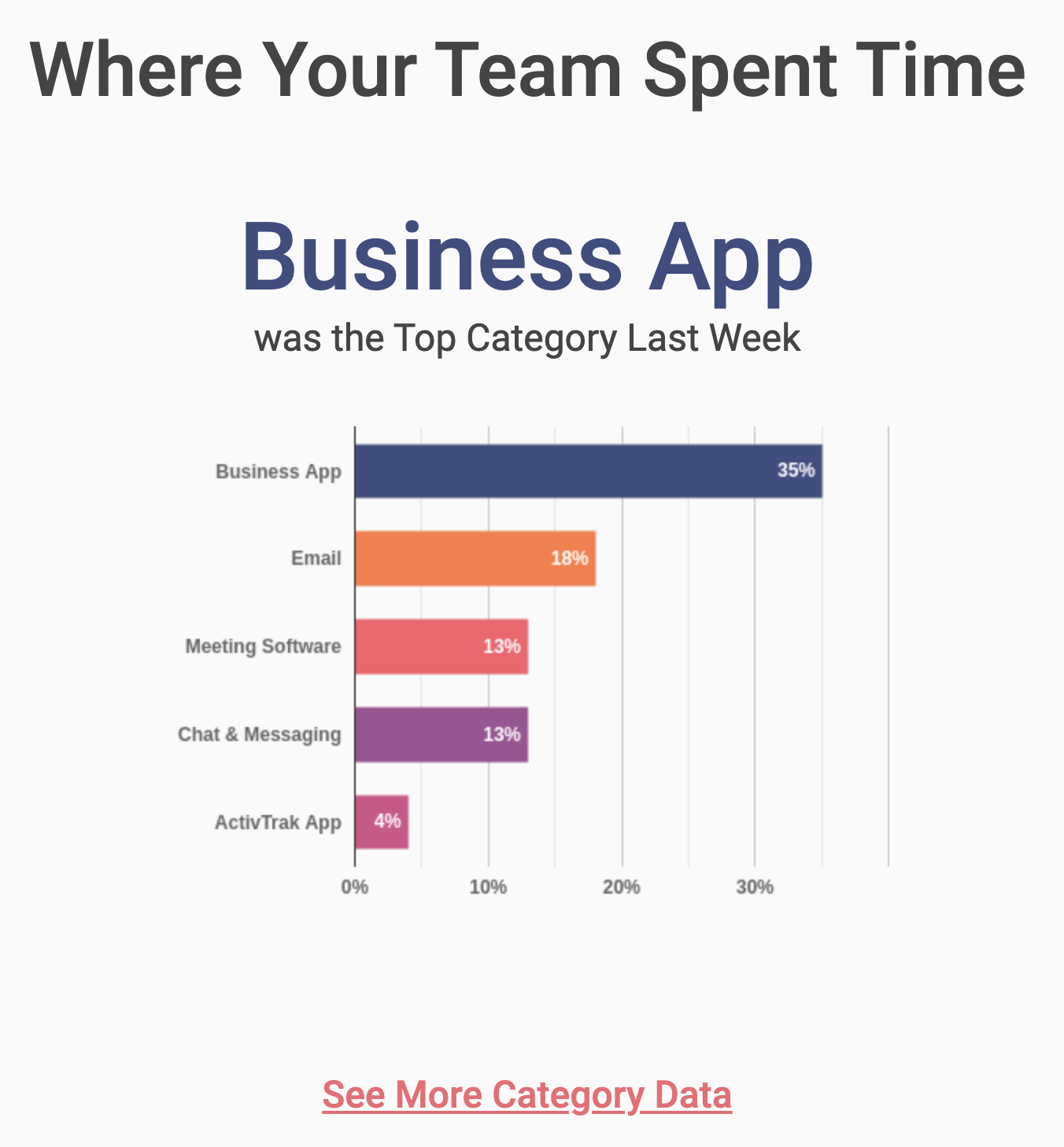 What's New This Week
Stay in the loop on new features, maximize your use of ActivTrak with product tips and trainings and improve team performance and engagement with resources from our Productivity Lab.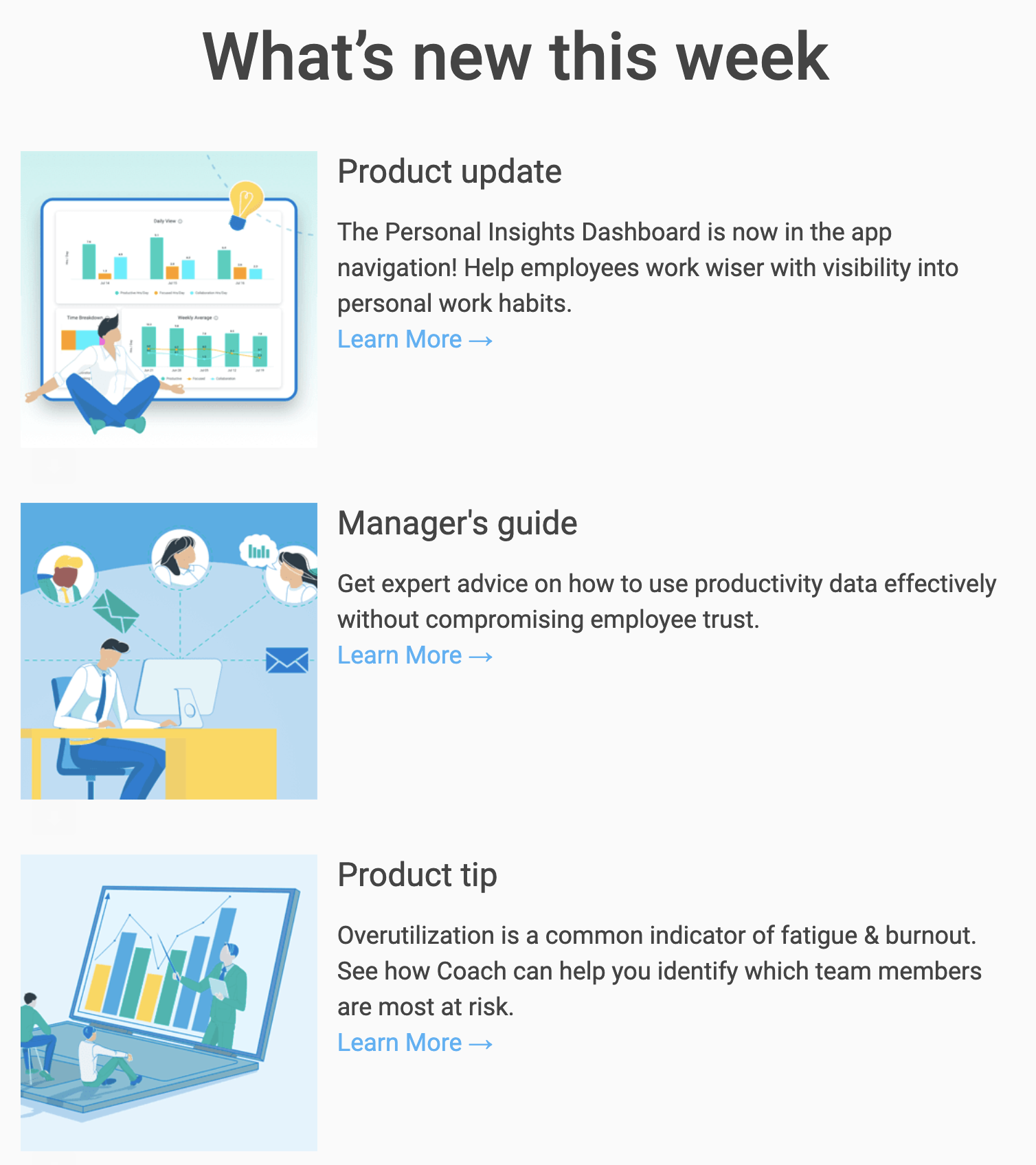 Was this article helpful?
12 out of 15 found this helpful