User Access Roles Inside Command Center
Command Center is a tool that allows our MSP partners centralized management of their customers' ActivTrak instances.
There are a few things that are different between the roles found inside Command Center and what is found inside a live ActivTrak instance. We recently released an update for Command Center which allows our MSP partners to select which of their customer's instances the MSP's employees can view and manage.
There are two roles to access the Command Center and their customer instances, CC Admin and CC User. CC Admins inside Command Center can access all child accounts and invite other MSP employees into the Command Center, as well as define which customer accounts those new employees can see and manage. CC users can only access the customer accounts the CC Admin has assigned to them as 'viewable accounts'.
Prior to August 2021, Command Center included four roles, mimicking our live ActivTrak account permissions. Now all Configurators, Power Users, and Viewers appear as CC users. Admins now appear as CC Admins.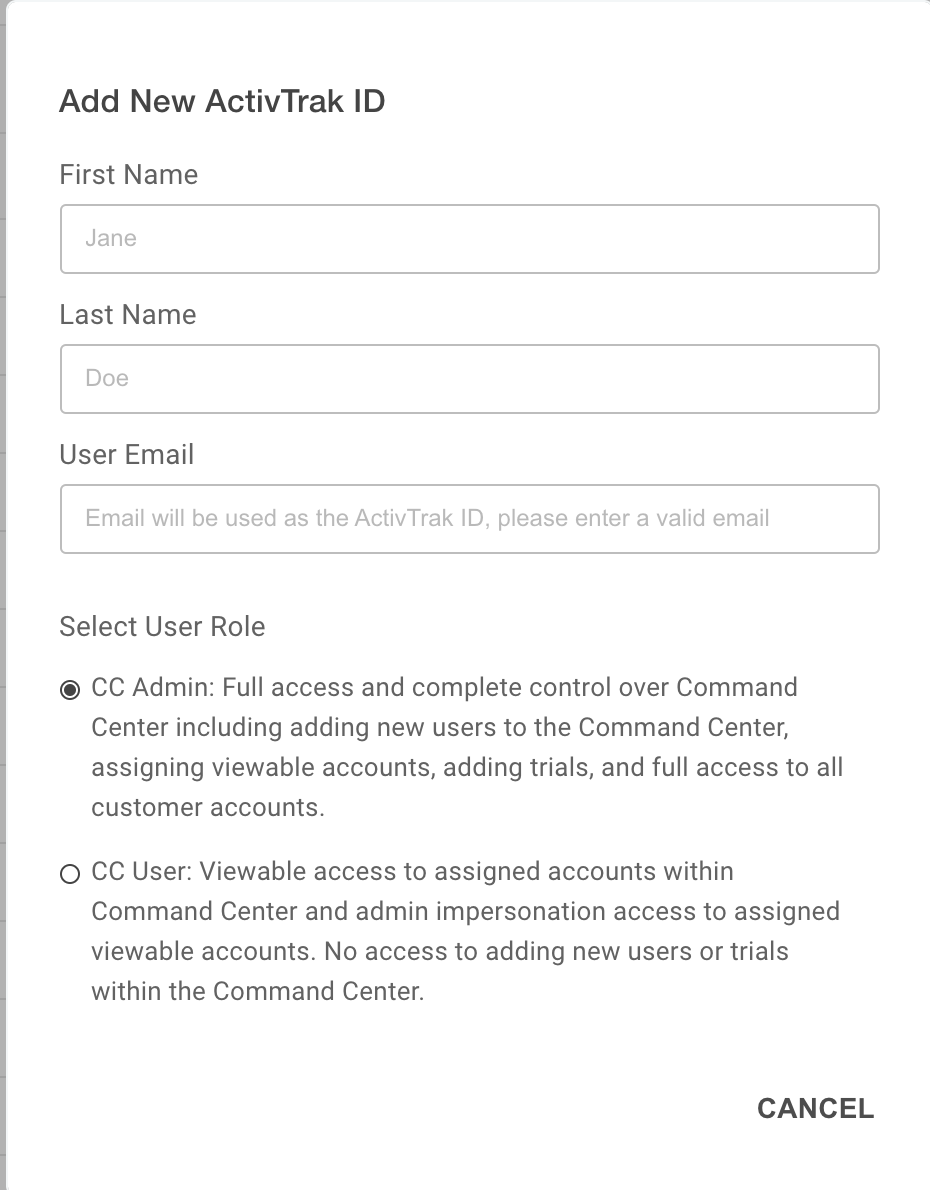 Please direct any questions to msp.support@activtrak.com.
Was this article helpful?
0 out of 0 found this helpful