Guided Account Setup by Use Case
ActivTrak's workforce analytics help address various business challenges — from balancing workloads and mitigating burnout to assessing the impact of hybrid and remote work. To customize your experience within the ActivTrak platform, including surfacing the most relevant data insights, we recommend setting up your account according to your organization's specific use case via Guided Account Setup.
Guided Account Setup is a feature that takes you through a series of questions to determine your organization's use cases and privacy preferences, and then tailors the way your account looks and functions based on that information, including showing or hiding specific reports and dashboards.
Here's how it works:
1. When you first create a new ActivTrak account, you'll see a welcome message with the option to customize your experience. Click 'Get started' to launch Guided Account Setup. If you click 'No thanks,' you can always customize your account later from the Role Access page.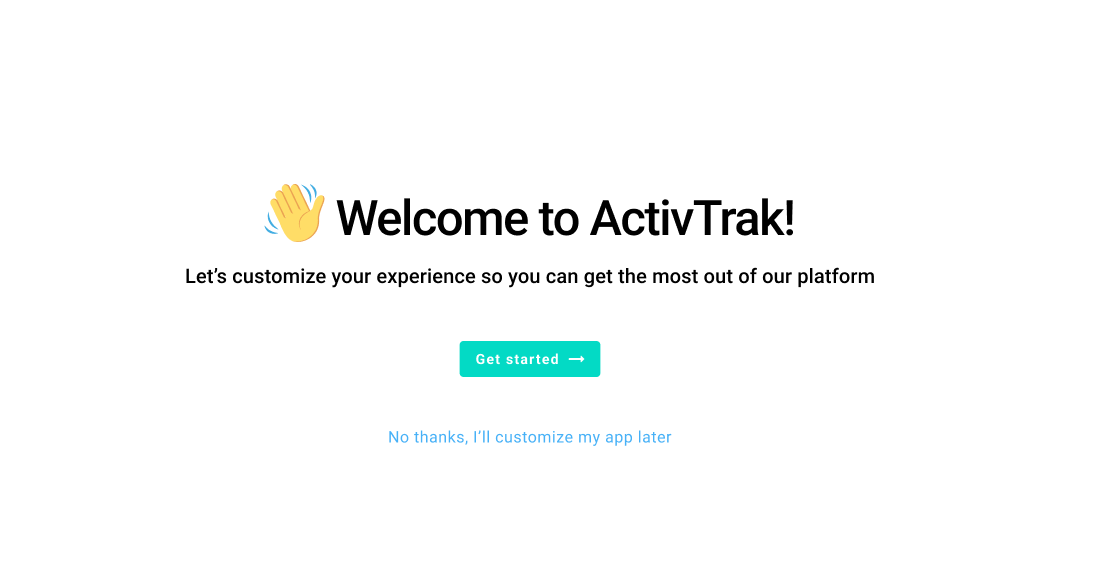 2. Once launched, you'll be prompted to select one or more use cases that apply to your organization's use of ActivTrak: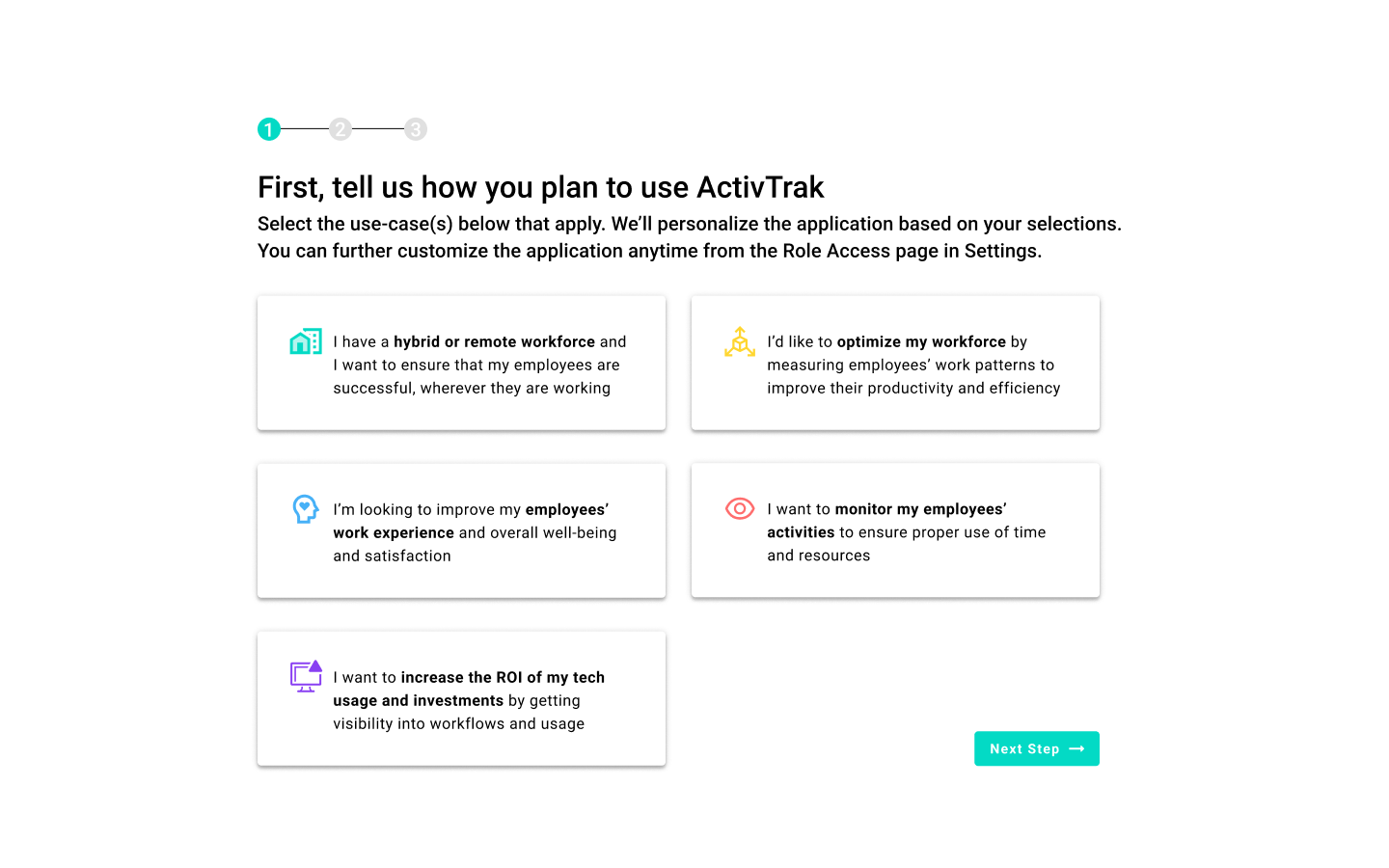 3. Next, determine whether employees with access to ActivTrak can view individuals' data or only team-level data.
If you select team-level only:
Dashboards will display aggregate metrics on team productivity, utilization and technology usage, rather than revealing the metrics of individual employees, as shown in the examples below.

You will skip to Step 5 in Guided Account Setup.
Example: Team-level data

Example: Individual data

NOTE: If you choose to provide access to team and individual data, you will be asked whether dashboards and reports should display the websites and apps used by individuals, or only higher-level metrics about their work habits, such as Working Hours, Productive and Unproductive Time, Focus Time and more. See examples below: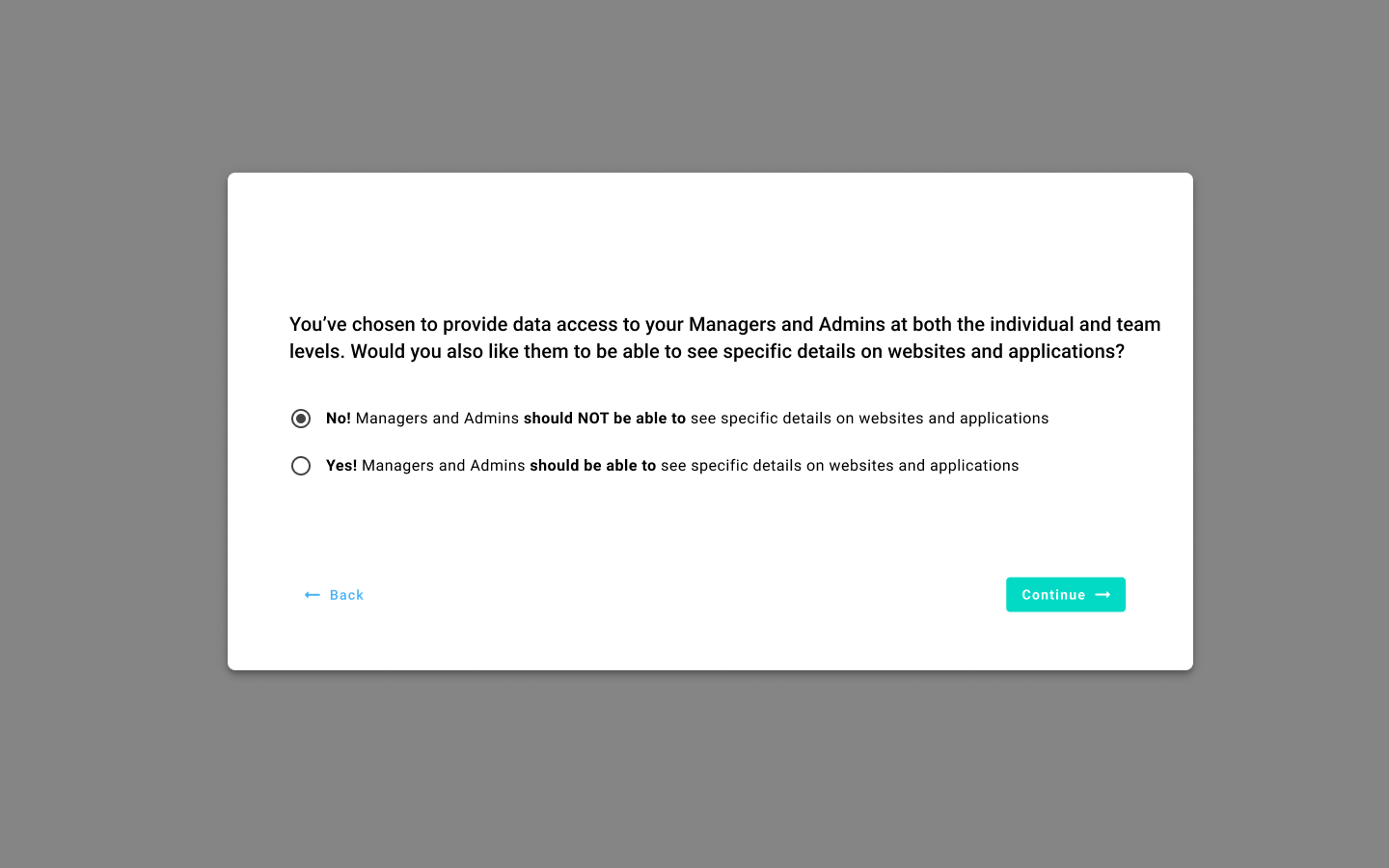 Example: Report with details of individuals' productivity & work habits, but not app & website usage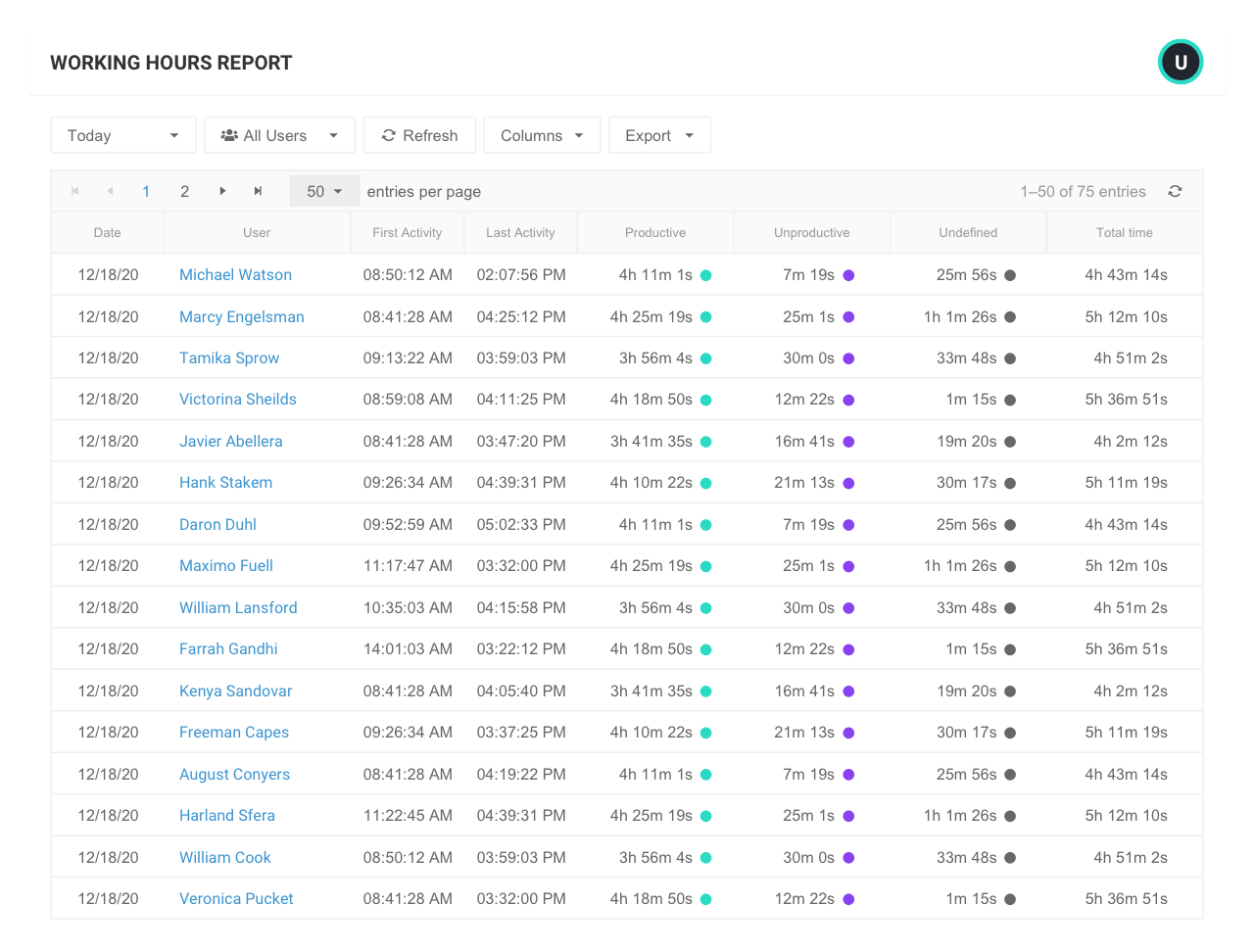 Example: Report with details of individuals' app & website usage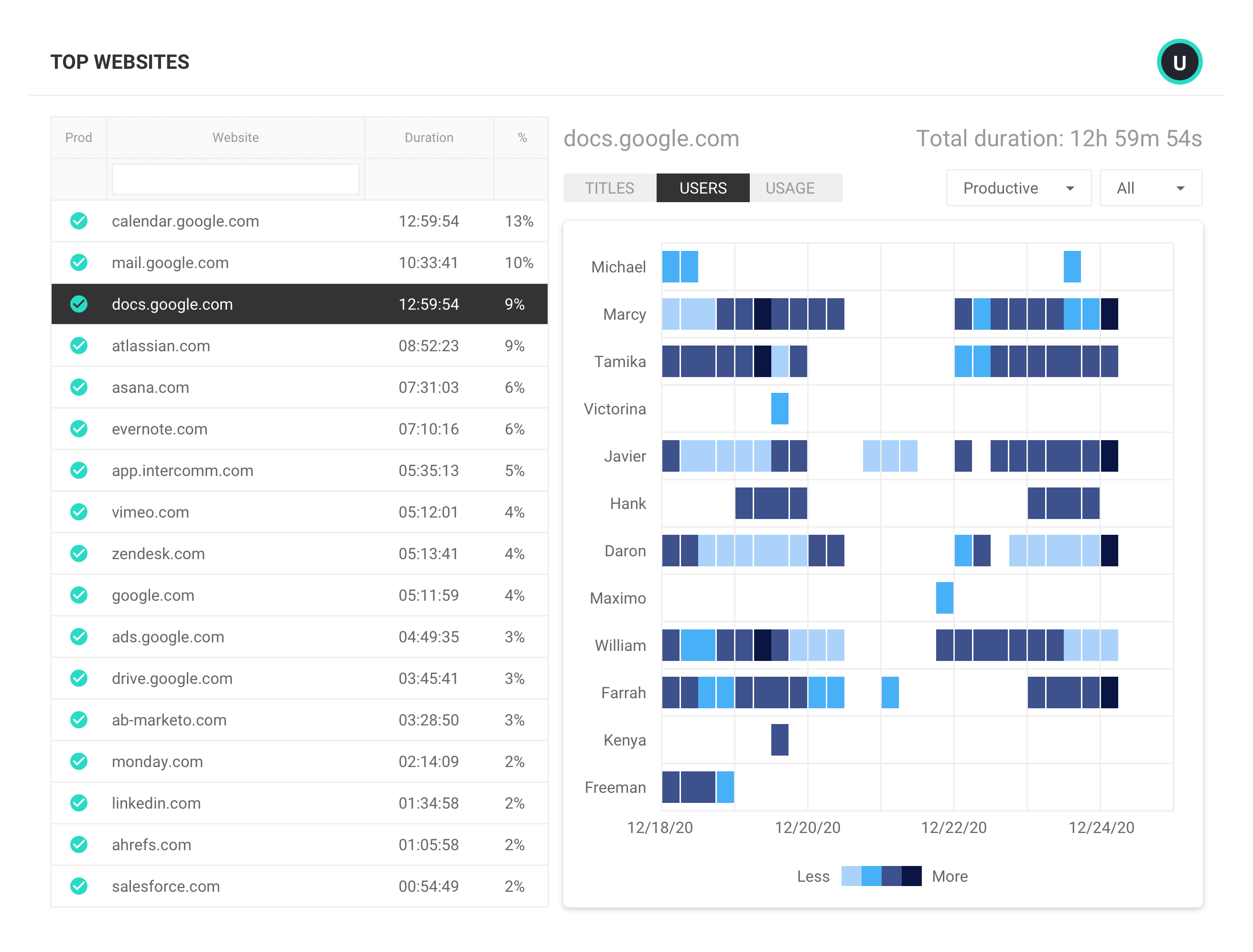 4. If you choose to provide access to details of individuals' app and website usage, you'll have the option to enable or disable privacy controls. If enabled, employees with access to ActivTrak will not see detailed URLs, title bars or screenshots of employee activity. Dashboards and reports that display website and application details will show the names of websites and apps, but not the specific pages visited. (For example, a user's activity would show Google Docs, but not the title of a specific document.)
Learn more about data privacy controls in this article.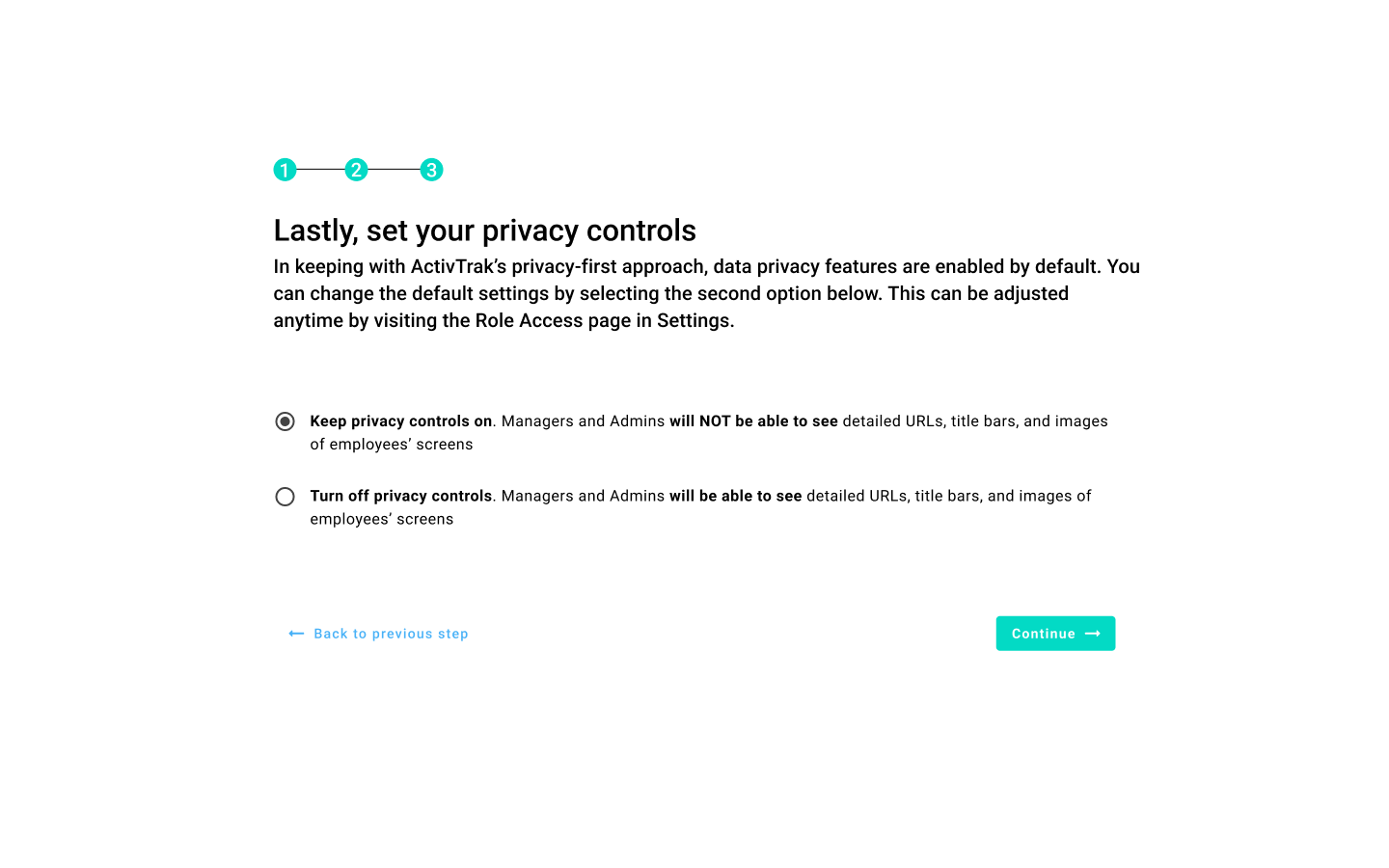 Example: Data privacy controls on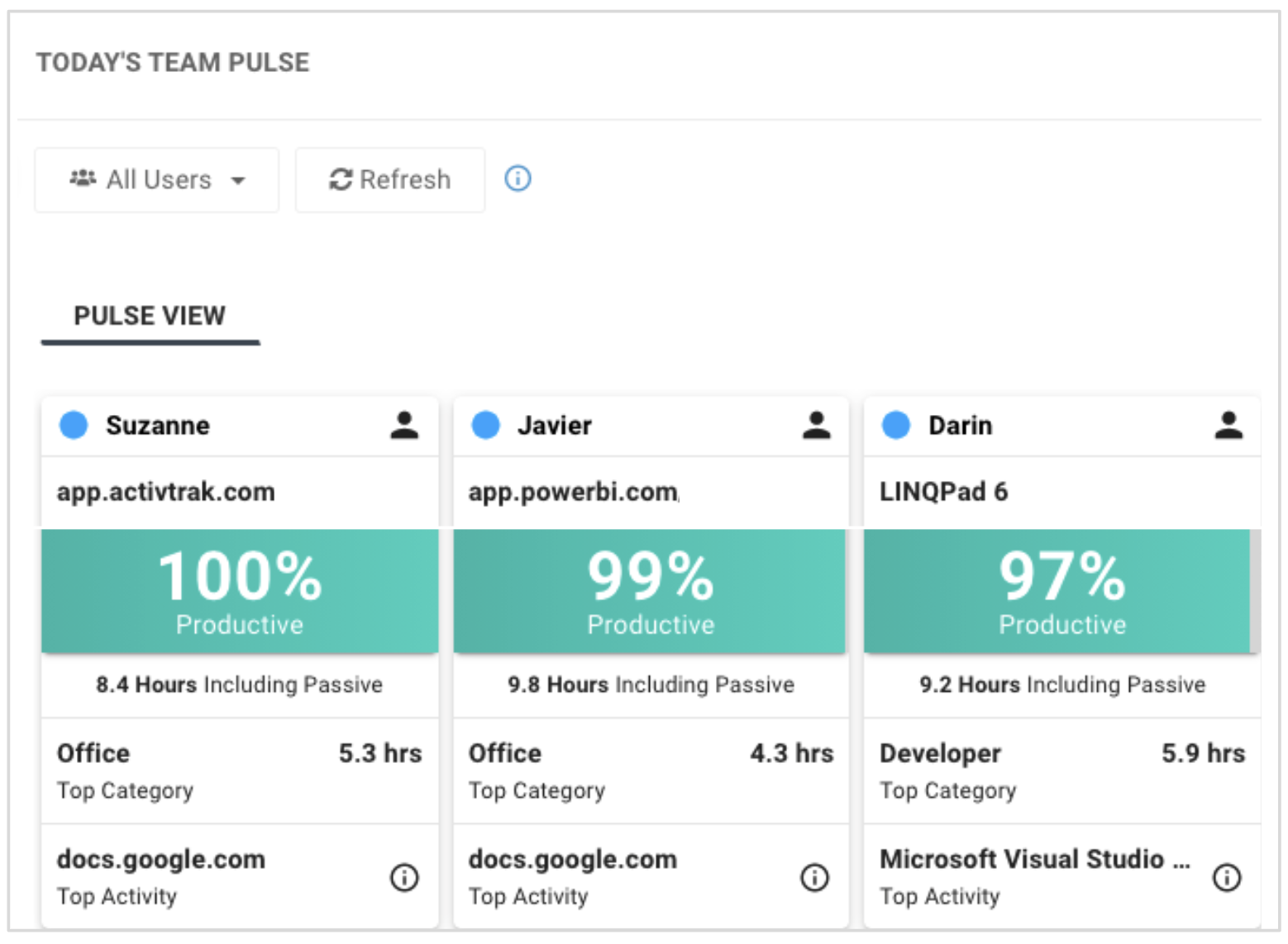 Example: Data privacy controls off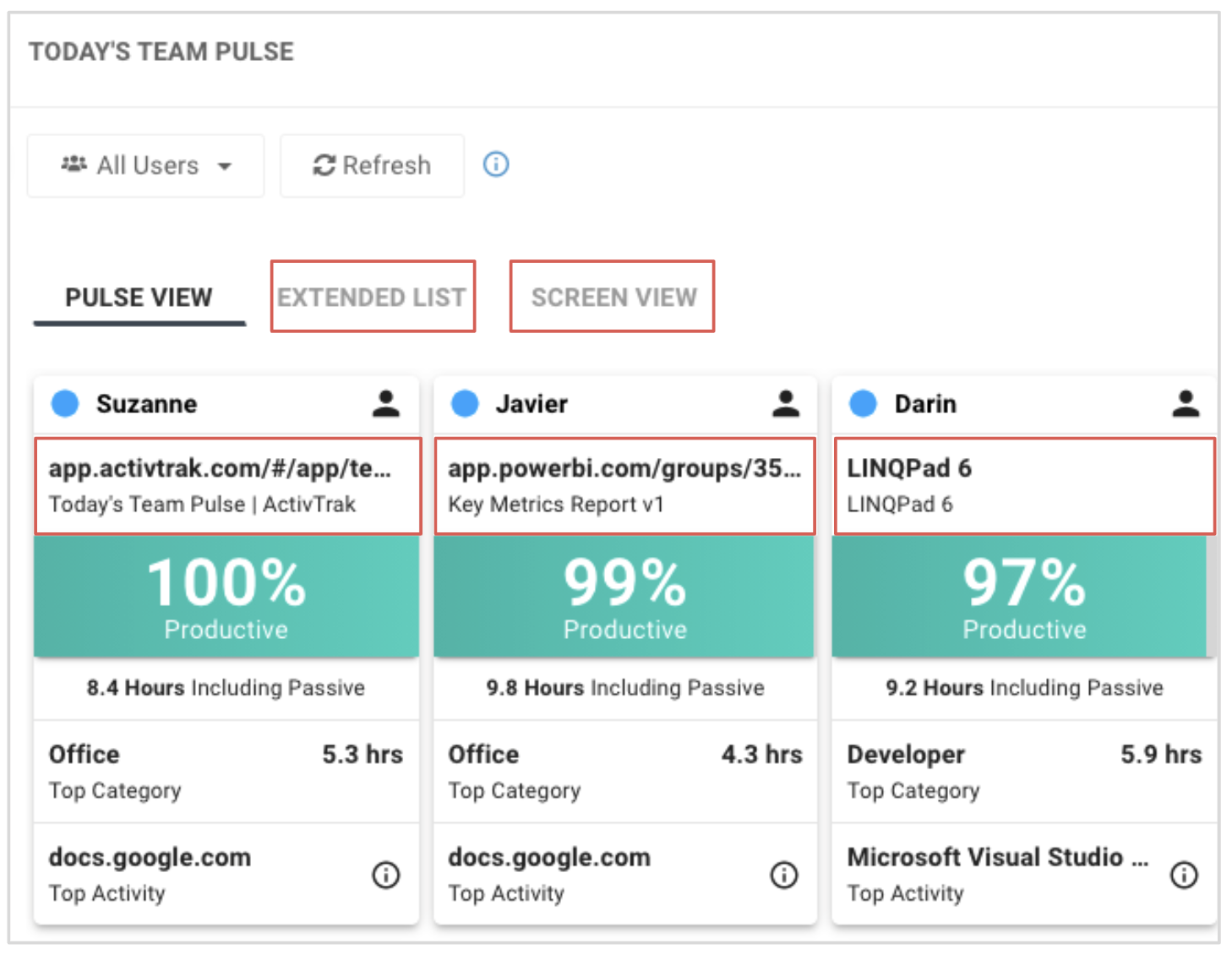 5. Lastly, you will see a message confirming that your account has been customized according to your selections: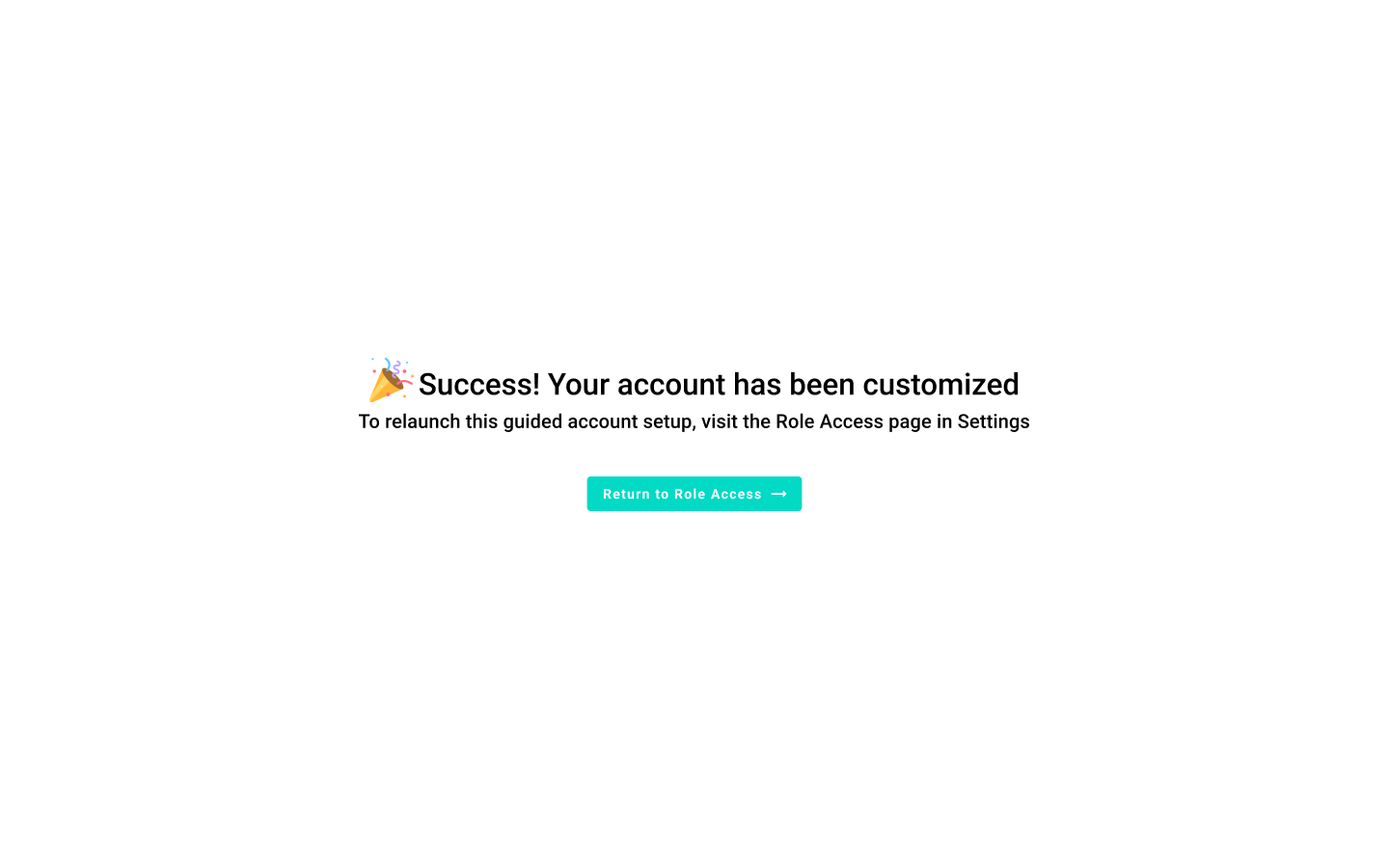 Upon exiting Guided Account Setup, your selections will immediately be applied across your ActivTrak account. This will impact the dashboards and reports you see in the app navigation, as well as the level of detail displayed in reports.
If at any time you wish to change your preferences, you can do so from the Role Access Page (Settings > Access > Role Access.)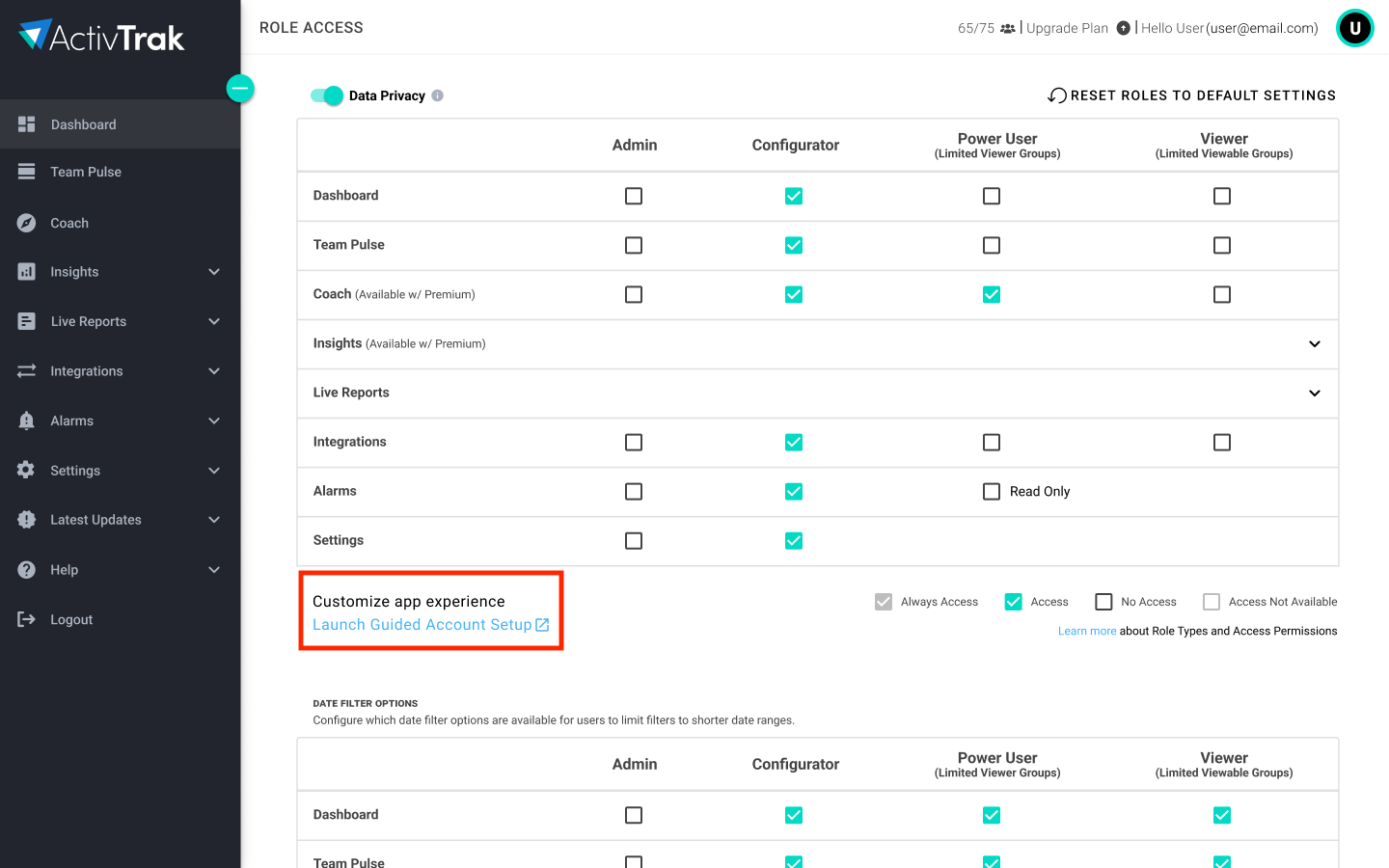 From this page, you can:
Relaunch Guided Account Setup to overwrite your previous selections.

Enable or disable

privacy controls

via the toggle in the upper left-hand corner.

Assign role-based access

to specific dashboards and reports for more granular control of user permissions.

Reset all Role Access permissions to the default settings by clicking the 'Reset Roles to Default Settings' link in the upper right-hand corner.
Learn More:
Was this article helpful?
1 out of 1 found this helpful