Creating and Managing Support Tickets
If you need help with ActivTrak, you can:
1. Start a live chat on our website or in-app by clicking on the chat bubble in the bottom right-hand corner of the screen.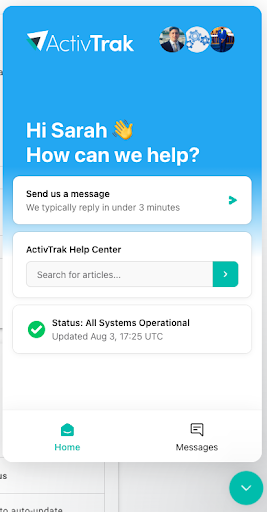 Tip: Many questions can be answered in our Help Center. Use the search bar in chat to find answers to your questions, as shown in the screenshot below.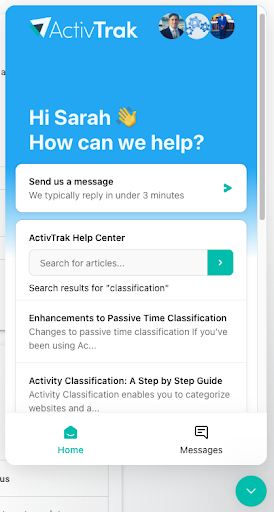 2. Create a support ticket inside the app by navigating to Help > Support Tickets and clicking the "Create Ticket" button in the upper right-hand corner.
3. Create a support ticket via email by clicking "Contact Support" on our Support page.
Managing Support Tickets
You can view any current tickets you have open with our Support Team, as well as view their current statuses via our Support Ticket page (Help > Support Tickets).
If you need to view a ticket or add new comments, simply click on the ticket to see any comments that have been added by our Support Team, add new ones, or mark the ticket as solved.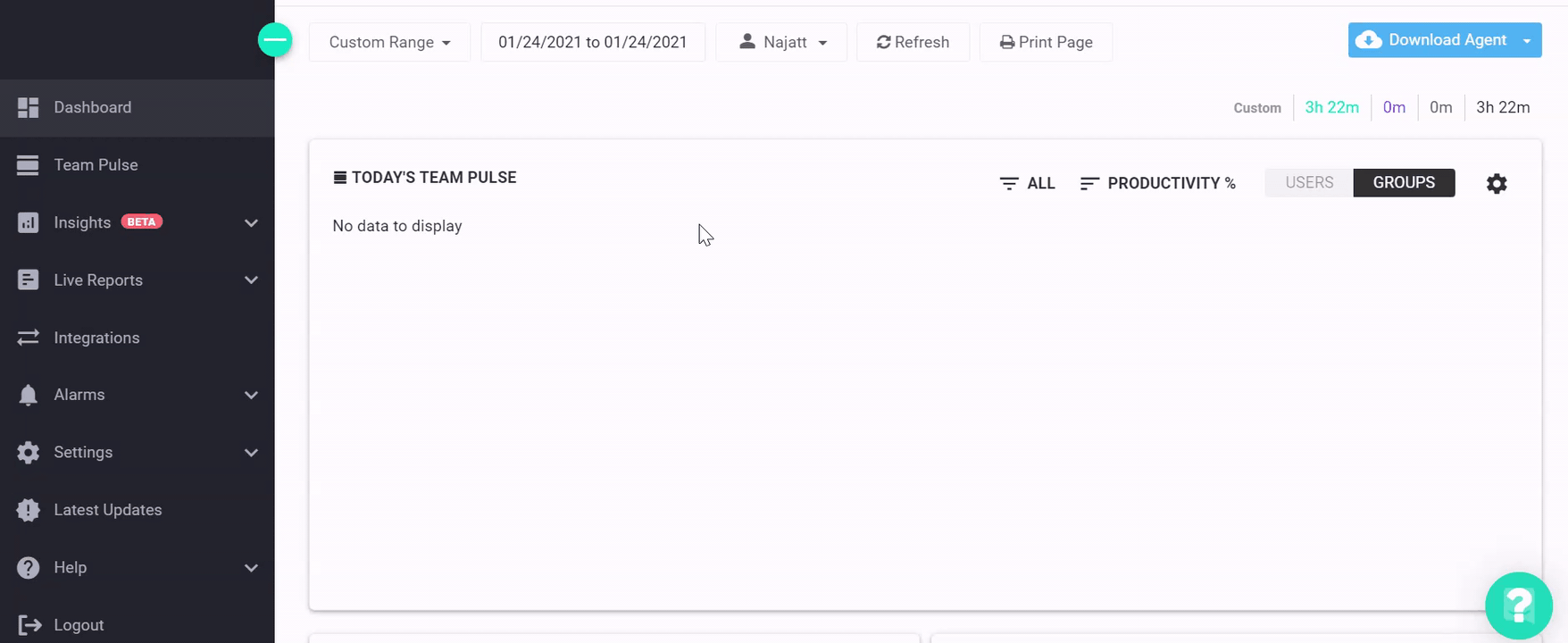 Learn More:
Was this article helpful?
1 out of 2 found this helpful