The ActivTrak Profile can be found under Settings > Access > ActivTrak Profile. All users who have dashboard access will be able to access the below page.
Upon account creation, the user fills out some basic information to include First and Last Name, telephone number, as well as what role they have in their company, and which department. The user also has the ability to modify if they wish to receive a Weekly Digest every Monday for all groups that the user is assigned to.
The user will also have the ability to change their own password if they are on the dashboard without needing to go through the password reset option.
To modify the e-mail on file, go to Settings> Access > App Access and invite the new e-mail and deactivate the old e-mail once the user has successfully logged in.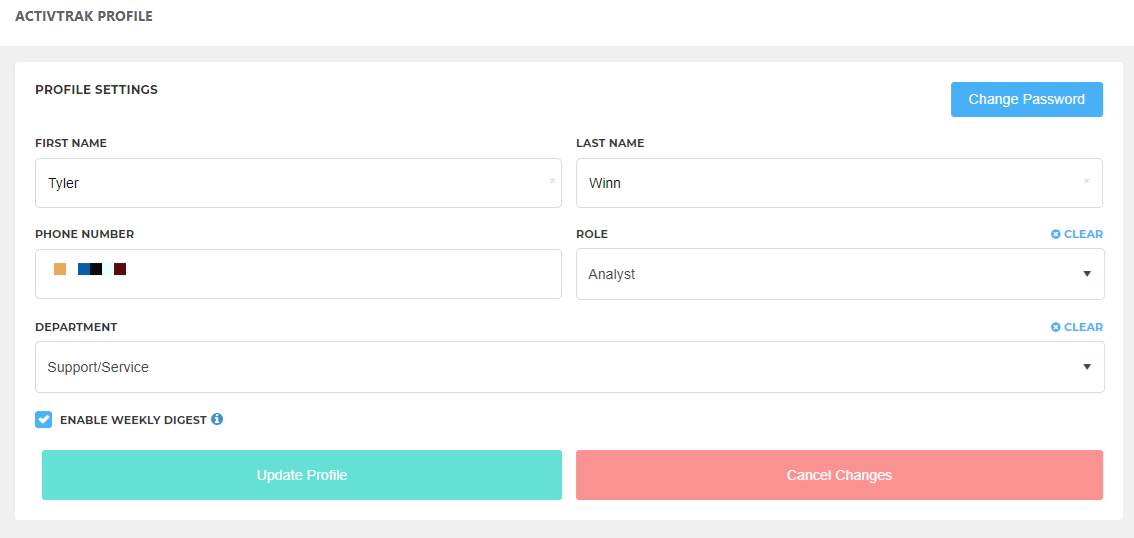 Was this article helpful?
1 out of 7 found this helpful