The Top Websites report provides a view into what websites monitored users are visiting and for how long.
How to Access:
Navigate to Live Reports > Top Websites from the sidebar on the dashboard
The report will be displayed in two sections:
The left side shows the domain, whether it is categorized as productive/unproductive/undefined, total duration spent in the website, and what percentage of web usage it comprised.
On the right side, once a domain is selected the report will break that down further showing which subdomains were accessed, for how long, and if there are screenshots available.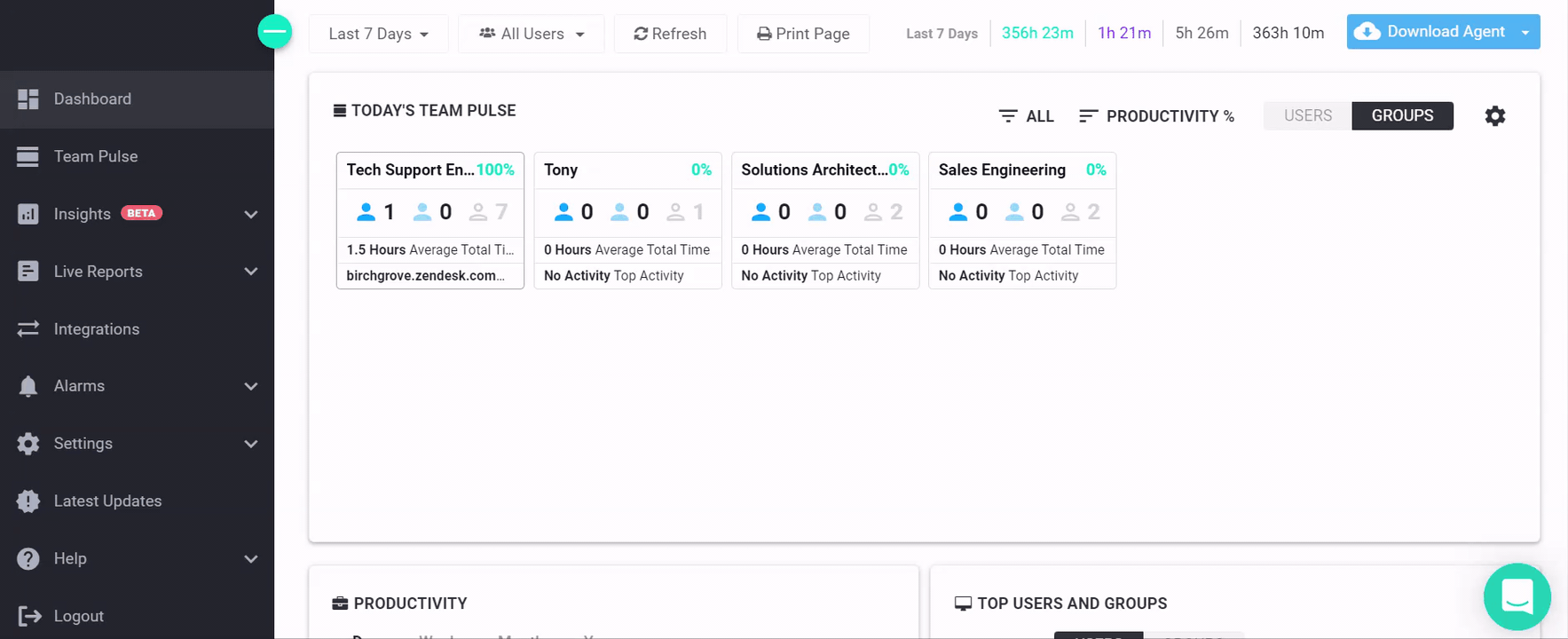 Features:
Click on the bell alarm icon to create an alarm for a website.
There is the option to change the set productivity and categorization. This will change the categorization for the domain, not the subdomain.
The right side of this report can be toggled to display different information.
Titles: What the title bar reads for that subdomain
Subpages: The actual URL for the accessed subdomain
Users: Displays which users are accessing it more frequently than others.
Usage: This shows how much time was actually spent on this domain
Was this article helpful?
1 out of 2 found this helpful