ActivTrak's MS Teams Template Setup Guide
Easily access your ActivTrak workforce insights in your MS Teams account (via ActivTrak's PowerBI Template) by following this guide.
Note: Instructions may vary depending on the Operating System and version of MS Teams.
Select the desired team from the Team list and click the "+" sign in the General section to add a new component.

From the popup, you can either 1. Search for Power BI or 2. Click on the Power BI icon if already displayed.

Once you click on the Power BI icon in the above

MS Teams

tab section, a popup should appear showing you all the reports available under your different workspaces. You can also select the

apps

section to use the published ActivTrak for Power BI app.

Select the desired report or app related to your ActivTrak setup and click

Save

.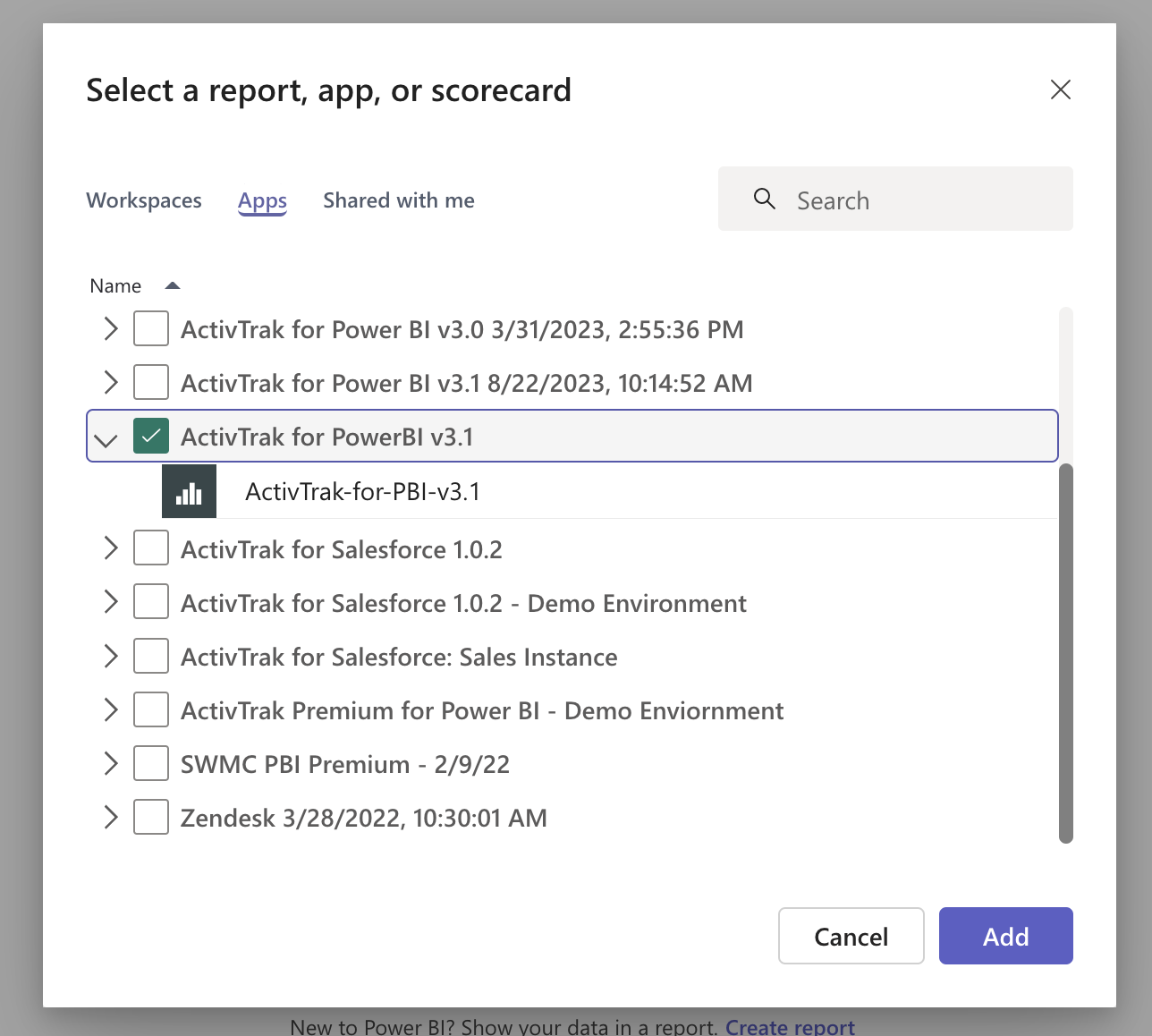 The app or report will be added to your team's channel. You can now collaborate, share and discuss productivity metrics with your team.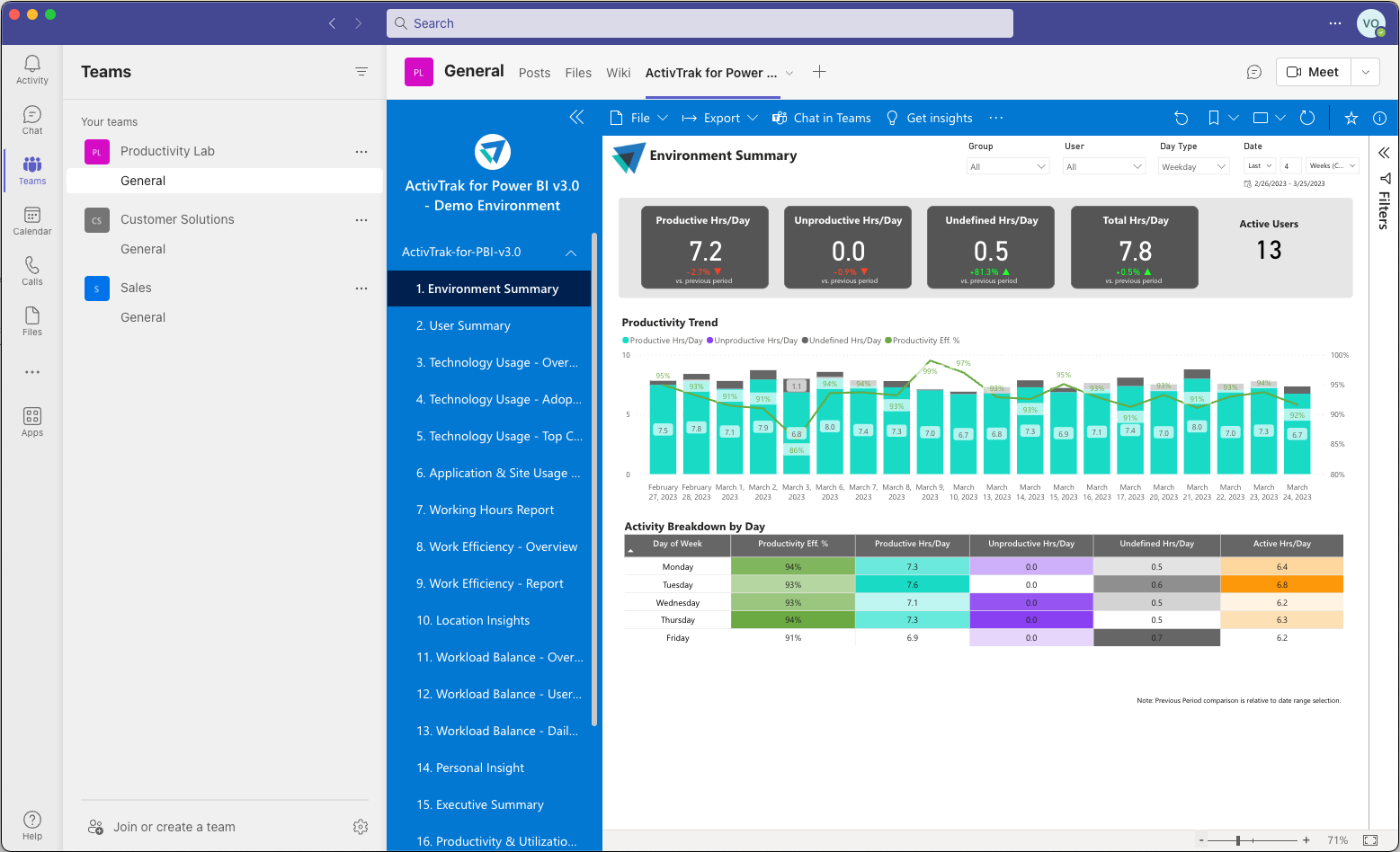 Learn More:
Was this article helpful?
0 out of 0 found this helpful