Release Notes: Screenshot Deletion Enhancement
Admins on a paid subscription with access to screenshots can now select individual screenshots or multiple screenshots to delete at once. This enhancement further strengthens security and reduces the risk of exposing sensitive information.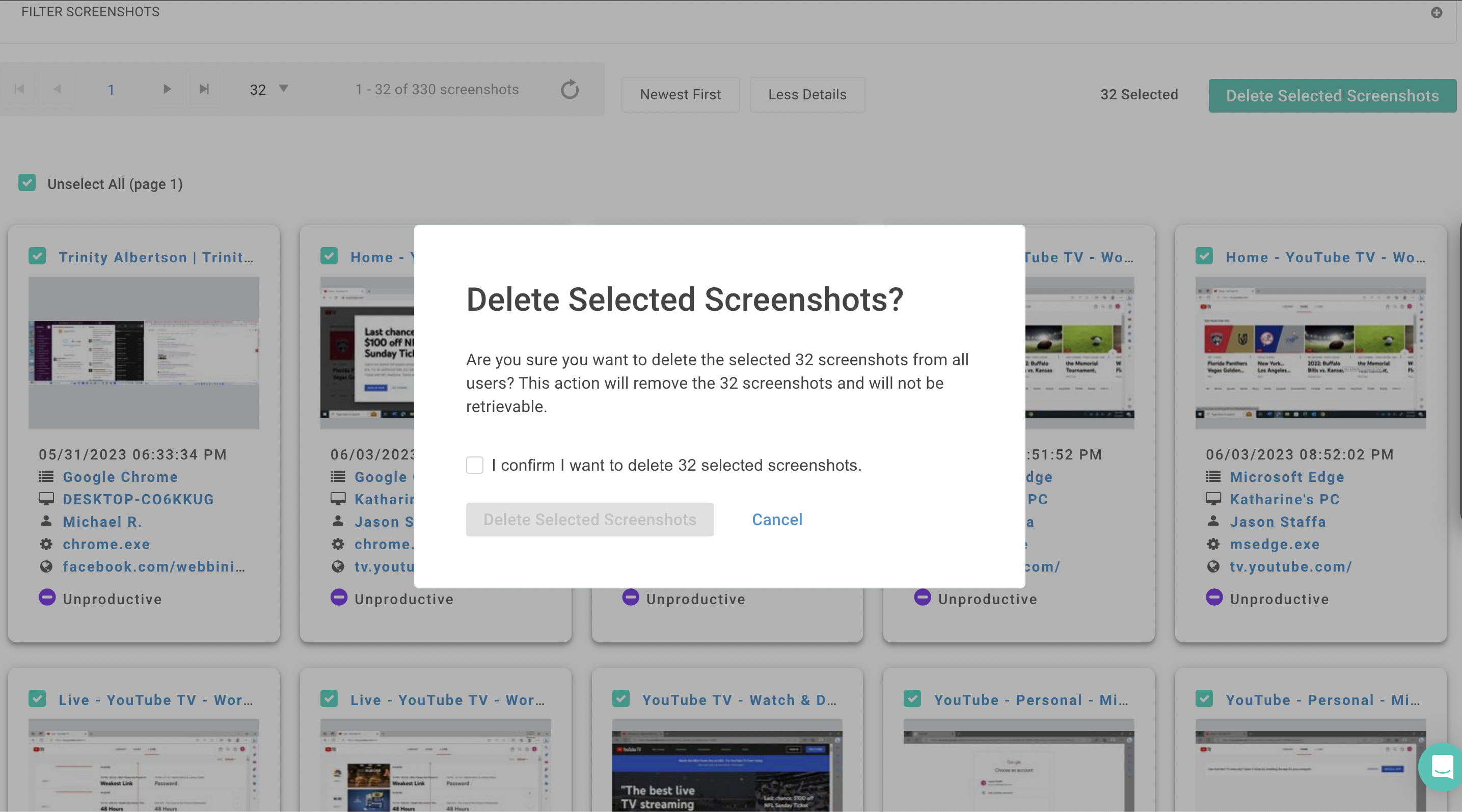 Deleting all screenshots at once is no longer available. However, Screenshot History can display up to 510 screenshots per page, enabling the bulk deletion of 510 screenshots at a time.
Note: We may have released new functionality since this release note was published. Please see this article for the most up-to-date information about ActivTrak's Screen Details add-on which includes screenshots.
Was this article helpful?
3 out of 3 found this helpful