Release Notes: Impact Analysis now included in Insights
Organizational change can have a significant impact on employees — for better or for worse — but the effects can be difficult to assess. Great news for Insights customers (Available in Professional and Premium plans), Impact Analysis is now available in your accounts here!
With Impact Analysis, you can correlate organizational change to shifts in employee work habits. This data-driven feedback loop helps eliminate the "what-ifs," so leaders can drive change with confidence.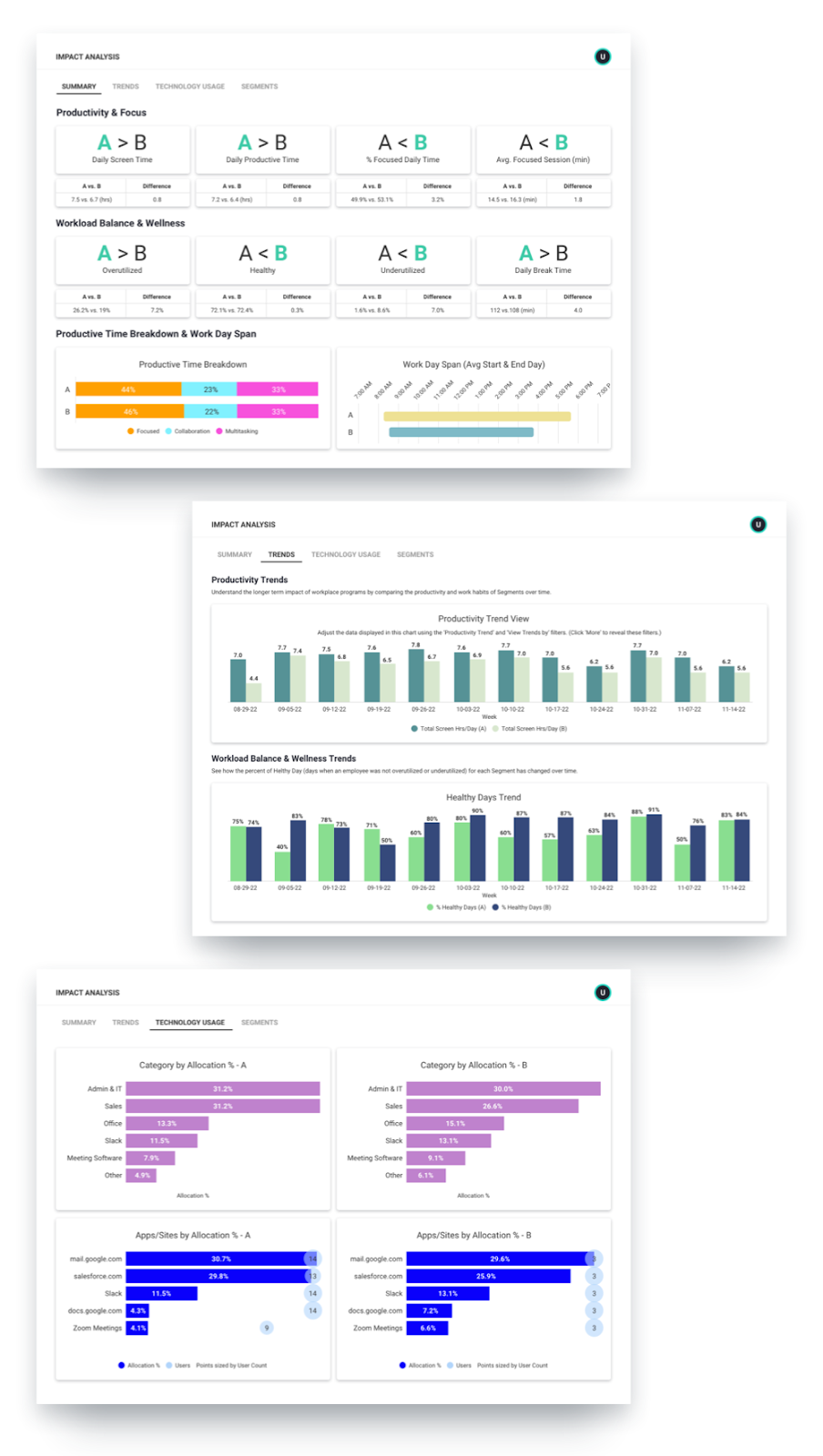 Conduct before-and-after analyses to gauge the impact of a one-time event, or run A/B tests to pilot a new program or initiative. Side-by-side comparisons make it easy to visualize shifts in productivity, workload, and technology usage.
Want to learn more?
Was this article helpful?
0 out of 0 found this helpful