Scheduled Email Delivery (Subscriptions) & Sharing
ActivTrak Premium provides access to new workplace metrics, benchmarks and goal-setting capabilities. In order to extract the greatest value from these new capabilities across the organization, leaders and managers now have the ability to subscribe to regular snapshots of these insights via email. These personal insights can also be shared with employees to help them design their day and adopt work habits that lead to improved work experience and well-being.
Self-subscribe to Insights Dashboards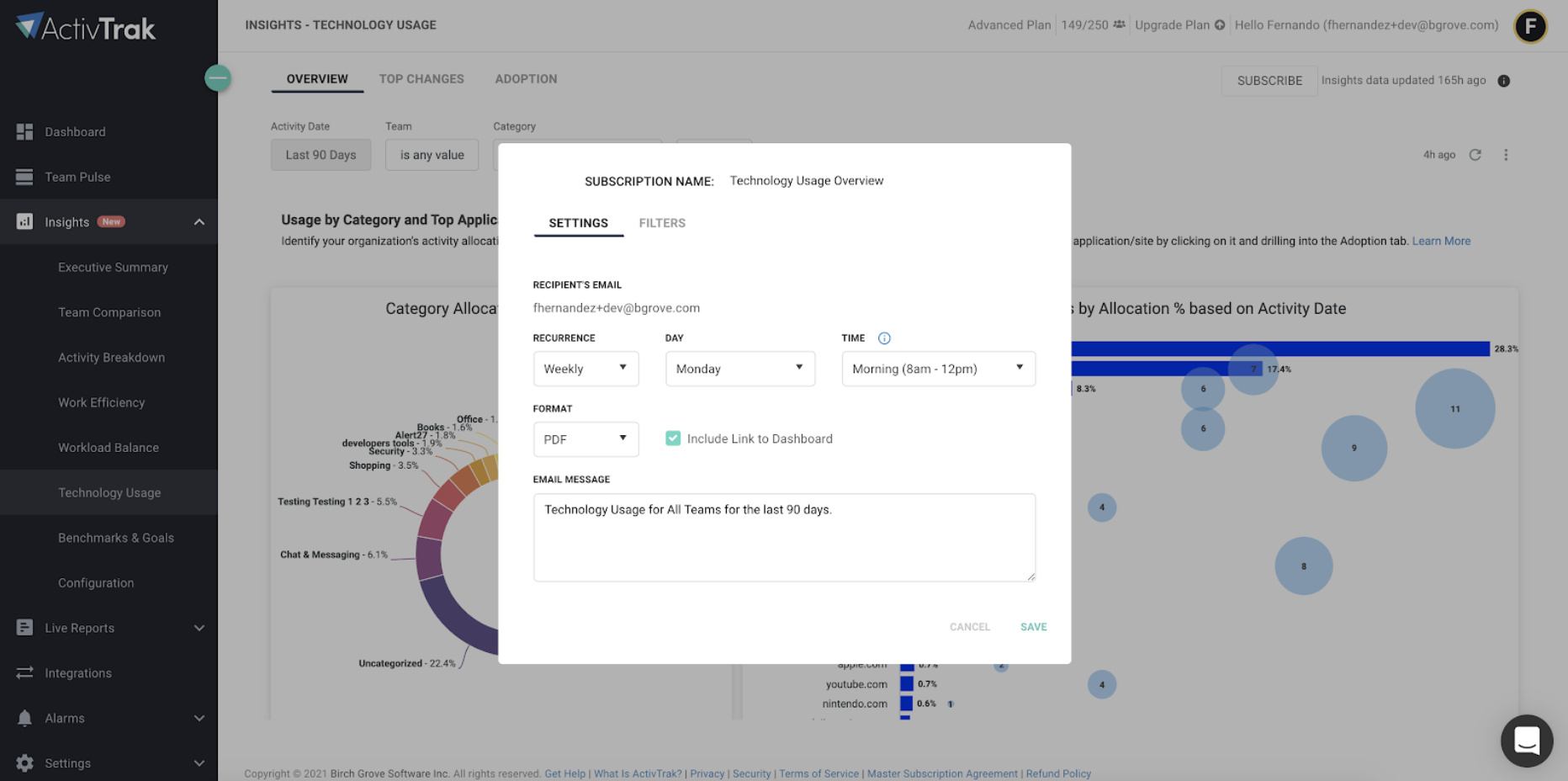 With this feature, application users have the ability to self-subscribe to any Insights Dashboard on a schedule by clicking on the "Subscribe" button, located in the top-right corner of each Dashboard.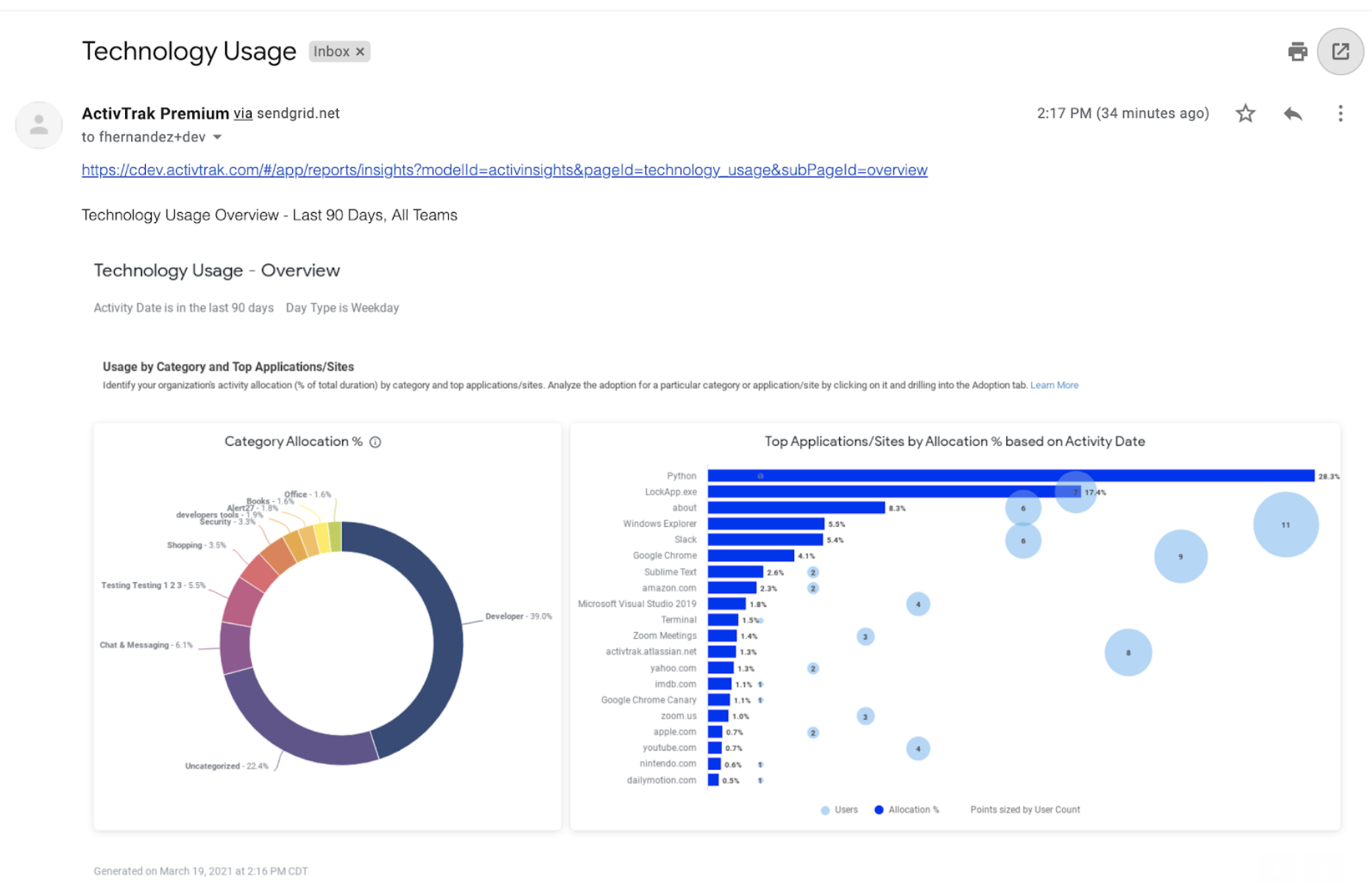 Insights Dashboards will be delivered via email according to the specified schedule, delivery format (PDF attachments or embedded png image) and filters you select. Users will have the option to include a message in the email body as well as a link to open the report directly in the ActivTrak application.
Sharing with team members
To allow app users to share the Personal Insights Dashboard with their direct reports or team members, the "sharing" account level setting must be enabled.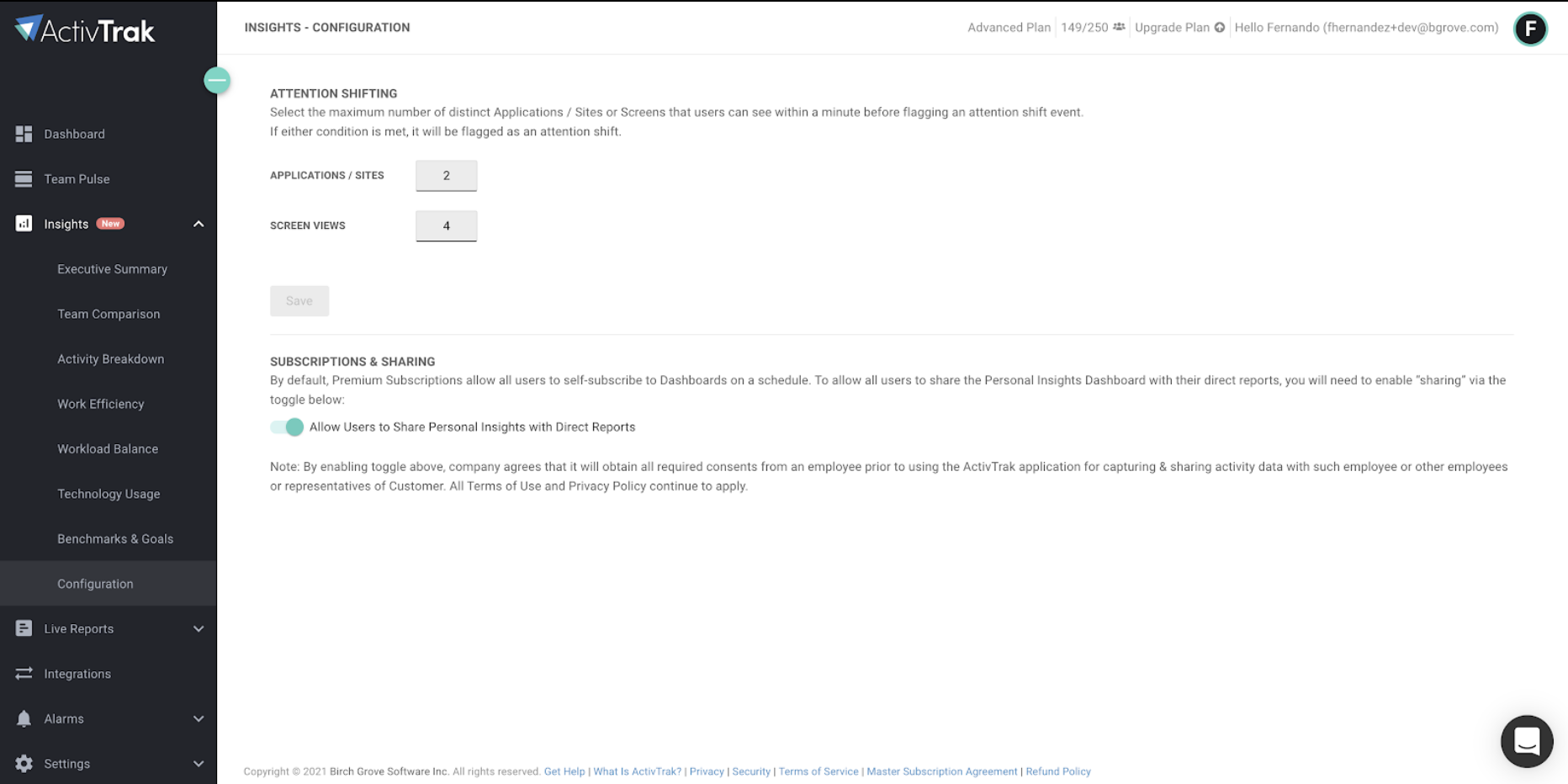 In the Insights -> Configuration page, you can enable the "Allow Users to Share Personal Insights with Direct Reports" option.
If "Sharing" is enabled, application users will be able to enter an email address when creating a new subscription for the Personal Insights Dashboard.
You can subscribe your team members to receive regular snapshots of their Personal Insights via email by following these step-by-step instructions.
Was this article helpful?
1 out of 2 found this helpful